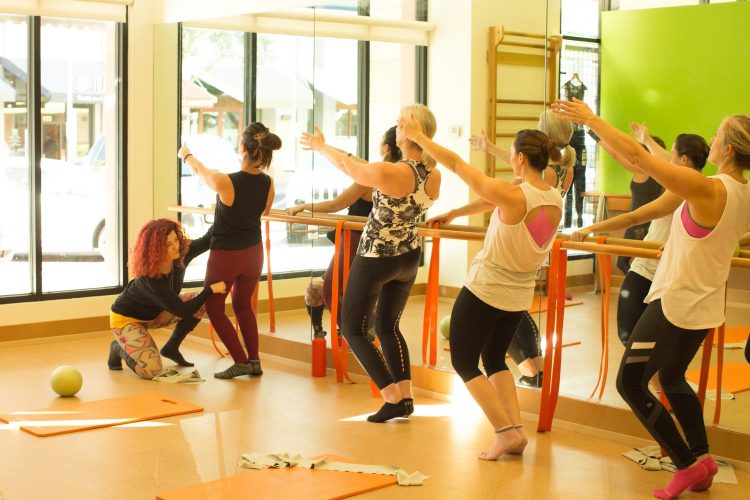 Pool season is just around the corner in AZ which means it's time to start working on that summer bod now. Get in tip top shape with boutique barre studio, The Dailey Method which recently re-opened its doors at a new location within popular dining and entertainment district High Street.
To celebrate the opening of the new location, The Dailey Method will be offering some fun workshops and events in February. On Friday, February 24, get your girls together for a "Barre to Bar" class where attendees will workout then go to a bar at High Street. Class starts at 4:30pm and normal class rates apply. Drop in is $25.
On Saturday, February 25, Tarra Sachedina, owner of The Dailey Method, is offering a Neutral Spine Workshop from 11AM to noon. She'll teach guests to understand what neutral spine is (the healthiest position of your spine) and how to hold this position in your body for only $10 per attendee. As a yoga instructor since 2006 and a student and teacher with The Dailey Method since 2009, Tarra is a trained observer and educator in body alignment, posture and fitness.
The new 2,000 square foot studio features two workout rooms, a dressing room and two restrooms with full showers for guests to use after class. In addition, The Dailey Method offers child care in a separate room which makes it convenient for parents to workout. Chic workout apparel, equipment and goodies are sold in the lobby.
The Dailey Method's trainers help members build a strong, lean, sculpted body by combining the best of Pilates, yoga, and ballet barre training for individuals at every fitness level. Classes are an ever-evolving mix of movement that offer extreme benefits for body and mind and are driven by fitness research and students' needs.
The Dailey Method offers everyone a free first class to try the workout and a new client special rate of $59 for unlimited classes for a month. Monthly memberships, class packages and drop in passes are also available. The studio will offer cycling classes in the spring 2017. Checkout more info on The Dailey Method at their website.