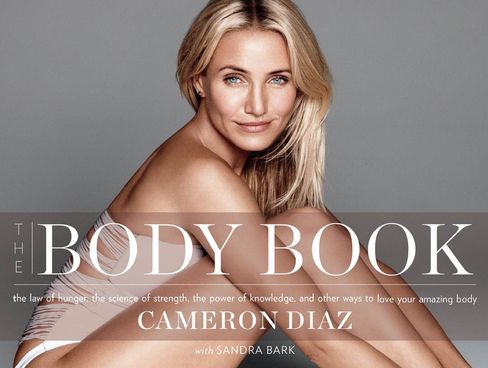 The image we have of Cameron Diaz is one of Hollywood's hottest and fittest stars, who seems to have it all together.  Actress, model and now author recently shared some of her mind and body connection secrets.  Instead of some obscure celebrity starvation diet, Diaz focuses on the science of how your body operates, along with some living tips to adopt.
In this book, the star gives genuinely life-changing health advise.  Diaz writes, "No matter what shape it is, how much you love or hate it, whether it feels tired and worn down or lively and invigorated your body is the most precious thing you have."
Featured below are five of the many living tips offered in Diaz's book.  According to Diaz, these tips will help you live a healthy and happy life.
1. Eat breakfast
Unlike many actresses who go hungry in order to keep their desired weight, Diaz stresses the necessity to feed one's hunger, with particular emphasis on the most important meal of the day.  Diaz says breakfast is important because it helps her think straight in the morning, along with gives color to her face before she adds makeup.  The book also provides Diaz's signature oatmeal recipe.  The recipe includes: oatmeal, sauteed zucchini with collard greens, caramelized shallots, egg whites and ponzu sauce.
2. Drink water when you wake up
Throughout the book, Diaz emphasizes the importance of drinking water.  Diaz says that she drinks a bottle of water first thing in the morning after she brushes her teeth.  Your body needs about 10 glasses of water to stay hydrated, a number not accustomed to most people.
3. Move more and for the right reasons
Rather than focusing on exercising to achieve a goal, Diaz focuses on exercising to relieve stress, provide clarity and ease her mood.  Diaz writes that taking a 10 minute walk can better prepare oneself and help relieve stress when in a difficult situation.  She also stresses that instead of sitting so much, people should keep moving and exert themselves physically.
4. Know the difference between hungry and stagnant
No matter how enticing that extra bag of chips looks, try to refrain.  Instead of snacking when you're feeling hungry, try exercising.  More than not, your body is not hungry and is simply trying to regain oxygen.
5. Don't compare yourself to others
Comparing yourself to others is something we are all guilty of.  Diaz advises to look at yourself in the mirror "with a loving eye."  You are your own biggest critique, and what you see is not what everyone else sees.
For more living tips to live a happy and healthy life, check out the rest of Diaz's inspiring novel.  To purchase this book from amazon, click HERE.