With all the books and Web sites preaching their ideas of how to eat, diet and lost weight, it's hard to know what to believe. On May 2, New York Times Bestselling Author Gary Taubes, Dr. Ben Bocchicchio and Dr. Bob Foster will be challenging everything you thought you knew about diet and exercise and explaining the most widely believed myths about how to lose weight. Ladies, this is your chance to get all the right answers from the nation's leading three health and fitness experts as they present "Big Fat Lies: The Truth About Diet, Exercise, Obesity and Body Chemistry."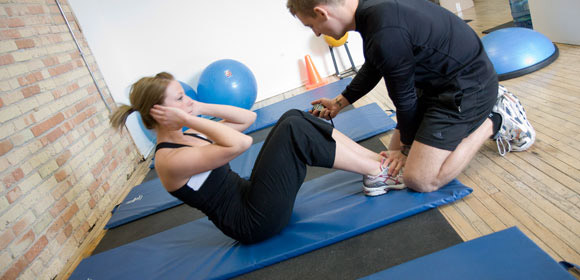 This educational experience begins at 10 a.m. and runs until 1 p.m. at the QI Bio Systems at Doctor's Fitness Center at the Biltmore.
"Big Fat Lies: The Truth About Diet, Exercise, Obesity and Body Chemistry" Seminar includes:
A special meet & greet with New York Times Bestselling Auther Gary Taubes who wrote "Good Calories, Bad Calories," which gained national notoriety. Taubes was even asked to appear on Larry King Live to discuss his new book.
One-hour seminar with exercise physiologist Dr. Ben Bocchicchio, award-winning science writer and best-selling author Gary Taubes and renowned health expert Dr. Bob Foster
Workout demonstrations with Dr. Ben Bocchicchio, an internationally renowned exercise physiologist and inventor of slow resistance training
Free body composition testing. These tests will precisely measure a person's body fat percentage, muscle percentage and resting metabolic rate.
Mini 10-minute chair massages by a licensed massage therapist
Personal consultations regarding diet, fitness and health advice with Dr. Bob Foster, a nationally recognized health expert
Event is $25 per person. Space is limited and reservations are required. To reserve your space, please call 480.367.1112 or email Jennifer@crosby-wright.com. RSVP deadline is Tuesday, April 28.
About QI Bio Systems: Based in Phoenix, Arizona, Qi Biosystems is an innovative wellness organization committed to delivering simple and natural solutions to age-old health issues and fitness barriers.
Revolutionizing the fitness and health industries with the most cutting-edge technology and programs, Qi Biosystems' new innovative proprietary program is the "Metabolic Makeover," a combination of a 7-part SMART™ exercise program and a full-body Vascular Massage.
As the nation's first fitness organization to use ECP System technology –typically used nationwide for cardiac patients to stimulate blood circulation— for alternative fitness and health purposes, Qi Biosystems' Metabolic Makeover completely reprograms a person's metabolism during a series of one-hour sessions.
This pioneering program is proven to enhance strength and muscle mass, stimulate weight loss, increase energy and immune defenses, and improve overall physical well-being.
The Metabolic Makeover program efficiently reverses the effects of aging and stress, and reverses metabolic processes in common conditions, including high blood pressure, diabetes, obesity and a number of related conditions.
QI Bio Systems at Doctor's Fitness Center
2394 E. Camelback Rd., Suite 120, Phoenix
602.224.5724