This weekend, I was treated to a special fashion show featuring this season's hottest swimwear trends from Jantzen, one of the oldest and most recognizable brands in swimwear since 1916. In conjunction with Harper's Bazaar, Jantzen showcased its spring swim trends at Dillard's Fashion Square Mall.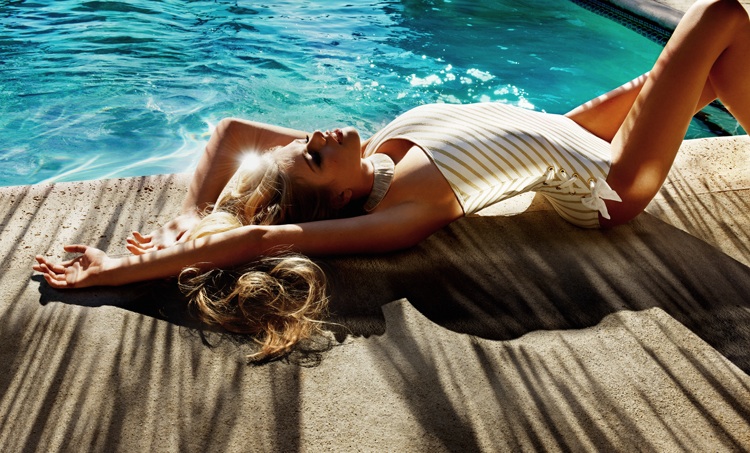 A top Jantzen swimwear fit specialist of over 30 years and Harper's merchandising editor, Jane Lodo, hosted the event, introducing 20 of Jantzen's beach-ready looks on some gorgeous models while guests munched on hors d'oeuvres and virgin piña coladas.
From cool, sculptural one pieces from the Jantzen Signature Collection to the active Jag Collection that played on this season's colorblocking trend, there is virtually a Jantzen suit for any age, shape, size and taste.
For a more modern twist, the Va-va-voom Collection featured majestic jewel tone-colored one pieces, bejeweling and a heart-shaped neckline with a slimming princess seaming along the sides for a universally-flattering look.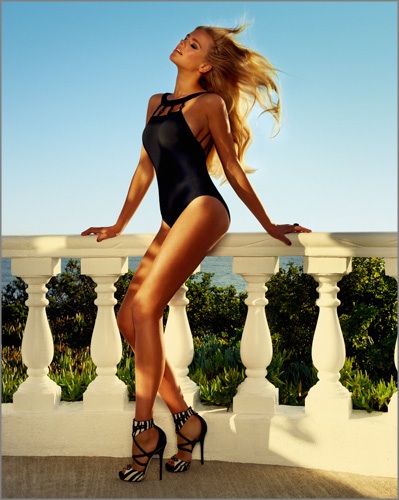 Comfort and versatility were central themes. Most of the pices featured great upper support for bustier women up to size D and DD, while adjustability in straps conformed to fit different body types
After the show, guests perused the racks stacked with the suits they just viewed on stage amid music and entertainment. Expert guidance from Harper's and an on-site Jantzen fit specialist was available to help them find the suit that complements best.
There's really no excuse not to be beach-ready now.