Join athletes and spectators from around the world for the annnual Ford Ironman Arizona Triathlon in Tempe this month. Ford Ironman Arizona kicks off with a single-loop swim in Tempe Town Lake, followed by a challenging bike course through the Sonoran Desert and finishes with a spectator-friendly run around Tempe Town Lake and Papago Park.
The Ironman qualifying series includes 28 events (23 Ironman and five Ironman 70.3) throughout the world that qualify athletes for the Ford Ironman World Championship held every October in Kona, Hawaii.
Starting Thursday, November 17, local athletes can show off their skills in the following:
Swim:
The deep-water start is just east of the Mill Ave. bridges and begins by heading east. The rectangular course will go just past Rural Road bridge and first turn north and then west all the way back under the Mill Ave. bridges, where another turn south will put athletes on course to head straight back to shore and transition at Tempe Beach Park. Water temperatures should be in the low to mid-60s F.
Bike:
The relatively flat three-loop course heads out of Tempe and zig-zags out to the Beeline Highway, which gradually climbs approximately 10 miles through the Sonoran Desert to the turnaround just before Shea Boulevard. Athletes then return to Tempe Beach Park to start their second and third laps.
Run:
The run course is flat and spectator-friendly with a few small rollers, as athletes wind their way around Tempe Town Lake and through Papago Park. Athletes should be sure to pack a visor or hat in their T2 bags, as the course offers very little shade.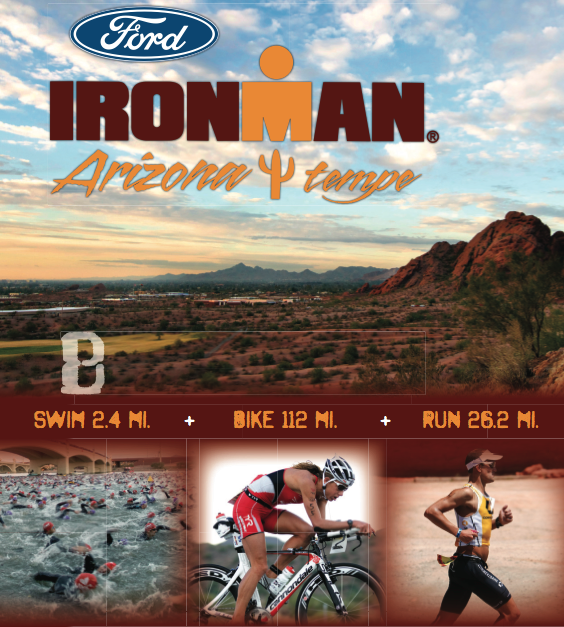 Plus, to make it totally worthwhile, you'll get the fresh air of this beautiful scenery, taken on a run of my own at Tempe Beach Park: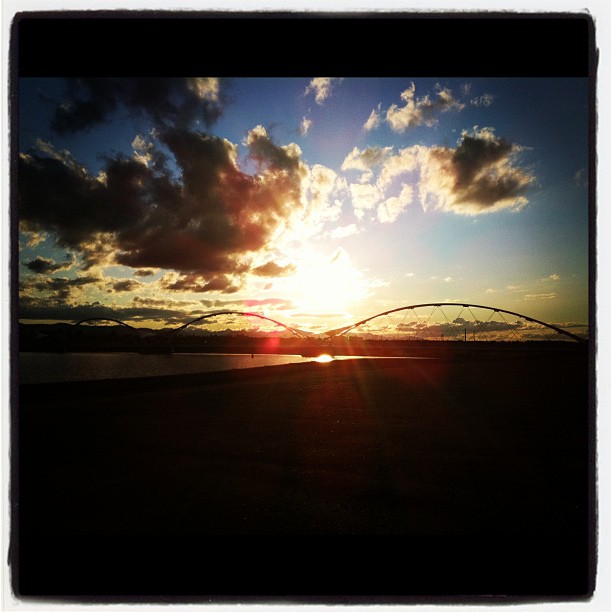 When: Thursday November 17, 2011 – Saturday November 19, 2011, 8 a.m. – 5 pm.
Where: Tempe Beach Park
For more information, visit ironmanarizona.com.