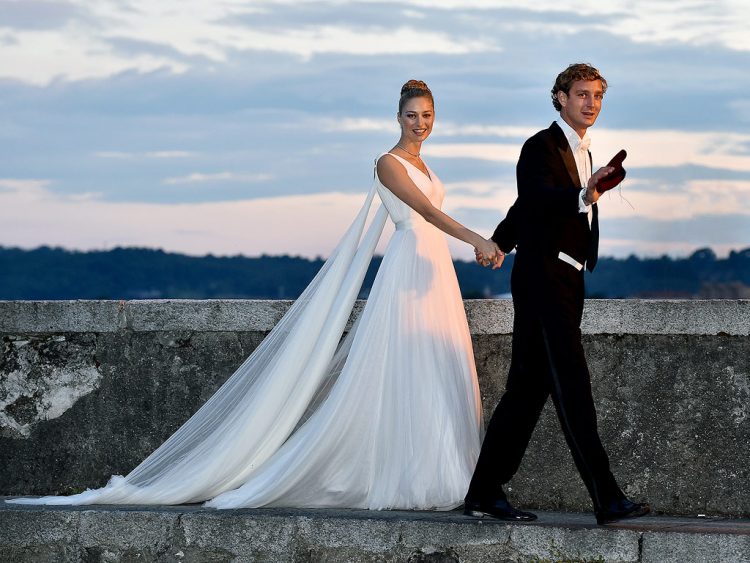 It was the ultimate two weekend wedding extravaganza, complete with the ultimate gowns and most handsome prince.  Italian heiress Beatrice Borromeo tied the knot with long-time boyfriend Pierre Casiraghi in not one, but two stunning custom Armani gowns.
If the new member of Monaco's royal family didn't have gorgeous enough dresses at the civil ceremony, her gowns from the religious ceremony definitely ensured that the wedding trumped Prince William and Princess Kate's.
Armani posted this Instagram from the religious ceremony below after the big day.
Her specially-made silk tulle#GiorgioArmani Privé gown for the reception might have been even more stunning than the dress used in the actual ceremony.    
Her Armani gowns were the finale, but they were not the only designer the bride wore this past weekend. On the day before her wedding, the glowing bride welcomed family and friends in this gorgeous Alberta Ferretti bohemian gown.
Check out all the gowns Beatrice wore the weekend before at the Civil Ceremony HERE.