If you ever wished a piece of art to be edible, a pastry chef in San Francisco has created little dessert replicas of everything from a perfectly square Mondrian cake to Frida wedding cookies.
Caitlin Freeman, pastry chef from the Blue Bottle café at the San Francisco Museum of Modern Art, translates famous artworks she sees daily at the museum into edible dessert bites.
Her new book, Modern Art Desserts: Recipes for Cakes, Cookies, Confections, and Frozen Treats Based on Iconic Works of Art, features images of 27 original artworks photographed side-by-side with her dessert creations. Easy-to-follow directions accompany each edible work of art with step-by-step assembly guides for amateur bakers (like most of us out there).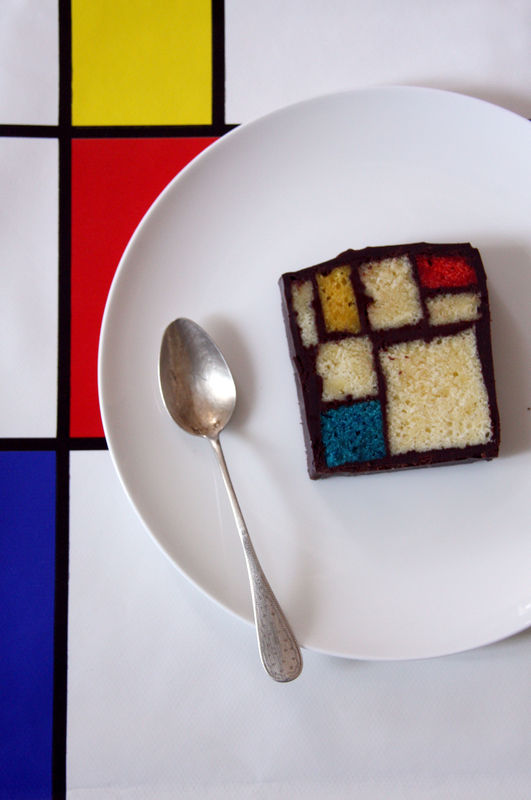 Artists whose works are mimicked into cake form include Andy Warhol, Cindy Sherman, Henri Matisse, Jeff Koons and Roy Lichtenstein.
The Making of Mondrian Cake (Enhanced) from Clay McLachlan on Vimeo.