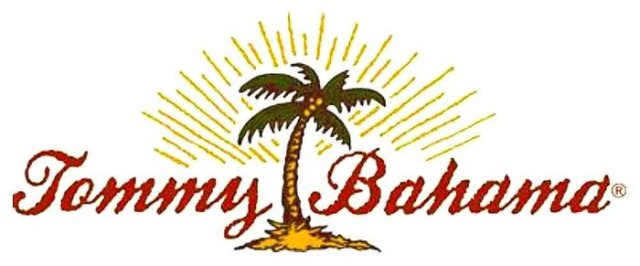 I might be one of the only Arizonans who actually doesn't like gray skies and rain clouds, something we've seen a little too much of in the Valley lately for my taste. I like a bright days and clear skies, and am needing a dose of sunny persuasion, pronto. Luckily, after a lunch at Tommy Bahama Restaurant at Scottsdale's Kierland Commons, visions of hammocks and coconuts danced in my head.
While the weather wasn't cooperative enough for an alfresco meal (again, the icky clouds ruin everything!), the first thing we noticed was the lovely patio at Tommy Bahama's restaurant–perfect for people-watching in Kierland. However, the dining room was just as comfortable with accents of palm leaves, warm colors and servers decked out in tropical garb.
First, we dug into Tommy Bahama's coconut-crusted shrimp. As a bit of a coconut shrimp connessiuer, I can say that this version, paired with papaya-mango chutney, is one of the tastiest I've tried. (But be warned, lunch doesn't come cheap. The shrimp are $17 for six.) And be sure to take up the server's offer on the bread basket–the butter is chock-full of nutmeg and cinnamon. As our server said, "it tastes like Christmas." We agree.
We then ordered Tommy Bahama's Cabo fish tacos and the day's special, a Caribbean-style shrimp scampi. The tacos were full of flaky white fish and doused in a creamy chipotle aioli. We very much enjoyed the side "salad": sweet ambrosia paired with warm bananas. The scrampi was incredibly flavorful, with huge and plentiful shrimp speckling the plate. The lunch portions were also quite big, allowing for leftovers.
Though we were a bit too stuffed to order a dessert (thanks to the ambrosia salad and bananas–seriously, could eat that all day long), we did drool over the menu and the berry- and ice cream-topped treats that the servers carried out of the kitchen. Believe that next time we make it to Tommy Bahama's that there is a Barbados brownie or a pina colada cake, made with rum, coconut, pineapple and white chocolate mousse, with our name on it.
Is the allure of good food and tropical drinks not good enough? I hear that on select evenings you can hear Jimmy Buffett-style tunes performed live and, from 4 to 6 p.m., you can enjoy drink and appetizer specials during Island Time. Now, if that doesn't have your dreaming of suntan lotion and sandy beaches, we're not sure what will. 15205 N. Kierland Blvd., Scottsdale, 480.505.3668. www.tommybahama.com.