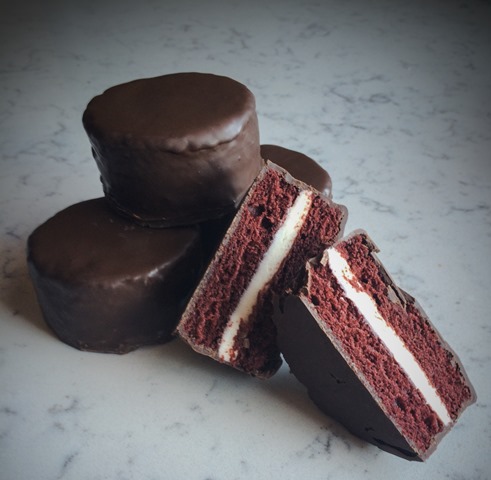 Since the 1970's, Spinato's Pizzeria has been a beloved favorite of Valley pizza lovers (so everyone). At its five Valley locations, Spinato's Pizzeria whips up finger-licking eats like the sausage-fennel flatbread with a balsamic drizzle, the hearty chicken-pesto pizza and an amazing baked spaghetti calzone that spotlights Spinato's sweet tomato sauce (which is available for purchase by the jar, by the way).
Recently, Spinato's embarked on a new concept when the Central Phoenix Spinato's restaurant on North 7th Street and Missouri Avenue unveiled Andiamo Market. The cute space just off the main dining room (the market is also where diners pick up to-go orders) is brimming with baked goods that just beg to be eaten pronto–or at least after you have devoured your 'za.
In addition to an espresso bar (the custom blend is sourced from Scottsdale-based Passport Coffee and Tea), the pastry case at Andiamo Market features some recipes that have been handed down through generations, including the popular biscotti (the recipe goes back at least four generations). The cobblers are a staple item on the menu, and the lemon-berry variety is a delectable sweet and tart combo that is perfect for summer. The homemade ding dongs (pictured) are another classic at Andiamo Market; the red velvet version is utterly decadent while also being a fun throwback to childhood after-school snacking. You also can't go wrong with picking up a bag of fresh-made chocolate-chip cookies for your co-workers (brownie points!) during your morning-coffee stop.
Those who pop in Andiamo Market may also spy a variety of other cakes and well-priced cookies (starting at $.50). www.spinatospizza.com.