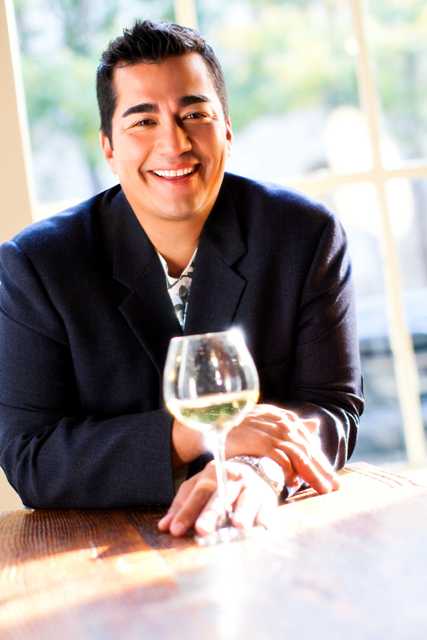 East meets West in the newly opened The Saguaro hotel, which boasts more than your average weekend destination. Along with its design team, courtesy of California's Joie de Vivre, it dishes up one heck of a palate pleaser. With a healthy serving of modern appeal, two helpings of Iron Chef Jose Garces' eateries and a dash of his custom coffee kiosk for good measure, Scottsdale plates award-winning fare and presentation at affordable pricing.
Chef Jose Garces has extended his collection of restaurants in Philadelphia to give the Southwest a taste of his cuisine with Old Town Whiskey and–opening in December—Distrito. He also offers a quick escape on the compact form of the Garces Trading Co., which serves his custom-roasted coffee and Saguaro's pastry chef's decadent pastries. All three eateries are conveniently located in the Saguaro Hotel within the heart of Downtown Scottsdale.
Guests and locals can experience the balanced blend of modern lines and vintage flair throughout the hotel and its locally oriented, inclusive environment invites all to be a part of its events and, of course, excellent dining experience. Old Town Whiskey is Garces' continuum of his Philly-based Village Whiskey. This intimate bar/restaurant packs a punch with its selection of more than 100 different types of whiskey and bourbon—and the acclaimed Whiskey King burger. "We are the best burger in Philly," Garces says. "And we hope to be the best here." There shouldn't be much competition next to the Whiskey King's maple-glazed cipollini, bleu cheese crumbles with juicy applewood bacon and tasteful foie gras stacked to perfection. This monster of a burger pairs flawlessly with Old Town's classic tator tots and duck fat French fries (try with San Tan cheddar sauce). If a burger isn't to your taste buds, dive into their lush and leafy Cobb salad. It's the ideal combination of hearty romaine, creamy avocado slices, bleu cheese, bacon and crispy blackened chicken.
And don't forget the drinks. The cocktail list divides their classics under "Prohibition" and "Repeal" so you get that old town feel. The Old Fashioned is a bold concoction of their house-made bitters, sugar, Old Grand Dad bourbon and a lemon slice (ask for an orange slice for a sweeter citrus bite). The Ginger Rogers is fit for any high roller, with Tanqueray 10 gin, ginger, rhubarb and lemon with a splash of sparkling rose. For a dessert/evening drink, try the mouth-watering, pumpkin shake. This bourbon-infused sensation topped with gingery crumble is thee holiday drink that is sure to you merry for the holiday season.
And be sure to come back for Distrito—the modern Mexican concept that will hail its own barbacoa rotisserie outside so passersby will have no choice but to breathe in the traditional culture of Mexican cuisine, while inside, guests can browse their impressive tequila list (around 200 to choose from). http://www.jdvhotels.com/. –Kirstina Bolton