Things are changing in the Arcadia area. The former Radio Milano has been transformed into the incredibly cool and casual Radio Cafe, near 40th Street and Campbell. What's used to be an Italian restaurant now dishes up sushi, a super cocktail list and great music–plus, the new patio will be a see-and-be-seen spot for Phoenicians.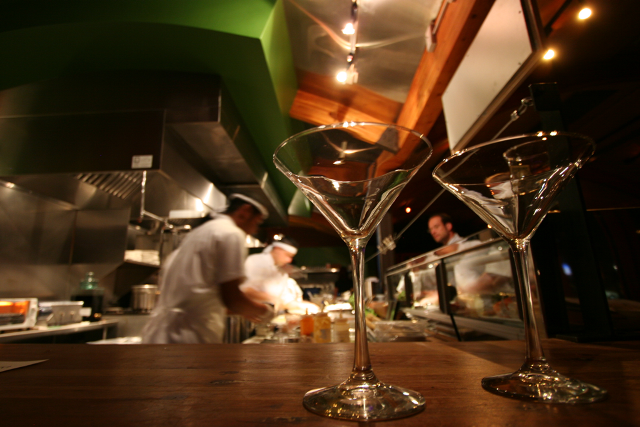 Chef Takeshi Hosoda heads up the kitchen and serves up an incredible sweet potato roll with Japanese barbecue sauce and a Radio salmon and spicy tuna roll with ponzu. But our favorite is the creamy crab rolled in soy paper. The roll (which is rather beautiful, bundled in the pearly white soy paper) offers a bit of sweetness. So delicious! PS: During the nightly happy hour, sushi is two-for-one. Toni's deviled eggs, which are a bit spicy, and the Ahi tuna burger sliders are also tops. And it's hard to get enough of the shattered potatoes (think thick, not-so-crisped potato chips) with chipotle aioli.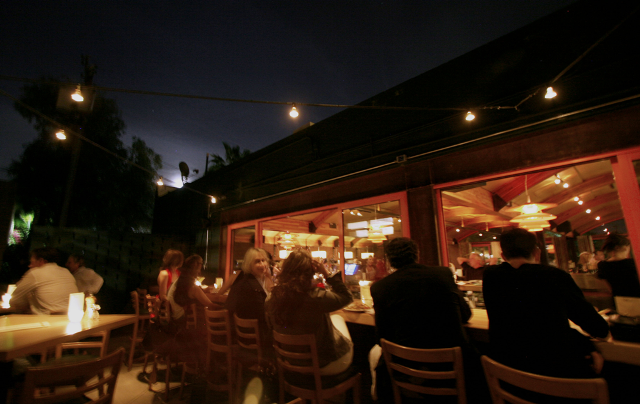 The cocktails at Radio Cafe are something to celebrate too. The Port Royal cocktail is like apple juice from grown-ups and the PDM "Don't Ask" is made with house-infused prickly pear tequila. And the chai cocktail–well, imagine the perfect chai latte put on ice.  For dessert, Radio Cafe still serves Radio Milano's famed olive oil cake. Horray! 3950 E. Campbell Ave., Phoenix. 602.956.6600, www.radiocafeaz.com.