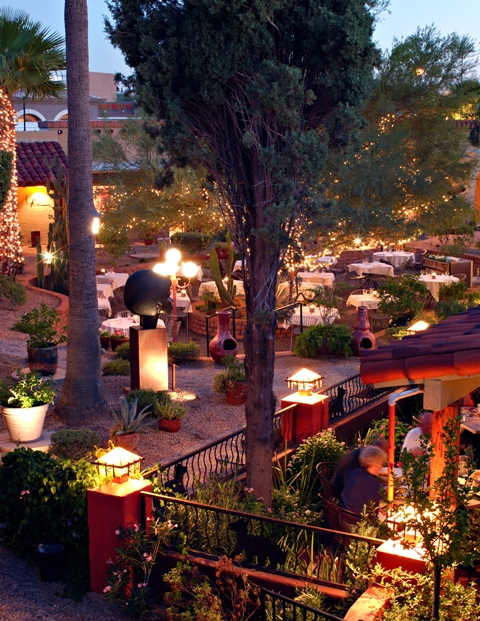 Looking to leave the neighborhood, Scottsdalites and Phoenicians, but don't want to bask in your hot car for too long? I suggest a stop at Carefree Station Grill & Bar for some tempting summer eats. (Plus, Carefree Station is hosting some pretty sweet deals this summer.) Nestled in the heart of Carefree at Tom Darlington and Cave Creek Roads, the restaurant is serving up a special Spa Mex menu (a k a lighter versions of their traditional Mexican cuisine) and a custom sandwich menu, Sandwich Heaven. Also, through the end of August, all wine, beer and cocktails are 25 percent off all day, every day via Carefree Station's Cool Days of Summer Happy Hour.
Popular items from the La Familia Mexican food menu have been altered to remove many of the excess calories and carbohydrates that keep some from indulging–with many complete dishes less than 500 calories–to create the new Spa Mex menu. Butter lettuce leaves, thin-sliced jicama and steamed cabbage leaves replace tortillas in burritos and tacos and chargrilled seasonal vegetables and fruit are served in place of rice and beans. Taco plates are served with either butter lettuce leaves or jicama and a choice of shrimp, Ahi tuna, salmon, chicken, carnitas, or el carbon. These dishes are offered with the choice of one or two tacos and are $7 to $12. Burrito platters are available Spa Mex-style, with cabbage leaves substituting the tortilla, the same meat and seafood selections as the tacos, and range from $12 to $14.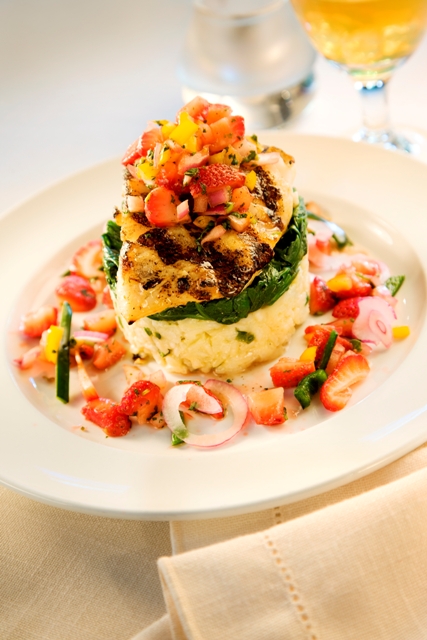 A great summertime lunch or dinner option, a new custom sandwich menu, Sandwich Heaven, allows diners to create an endless number of heavenly concoctions from a large selection of ingredients. For a flat price, ranging from about $8 to $11, any combination of ingredients can be chosen from seven types of breads; 13 main ingredients such as buffalo meatloaf, pulled pork or a swordfish filet; 24 toppings, including sun-dried tomatoes, roasted garlic, and guacamole; plus 18 specialty sauces and spreads and 12 cheeses. All sandwiches come with a choice of French fries, sweet potato fries, house-made potato chips, coleslaw or a mixed greens salad.
Also perfect timing for rising temperatures, Carefree Station is offering a reprieve from the heat with the Cool Days of Summer Happy Hour special. Seven days a week, from open to close, all wine (glasses and bottles), spirits, beer and specialty drinks are 25 percent off through Labor Day. What a way to cool off! 7212 Ho Hum Rd., Carefree, 480.488.8182, www.carefreestation.com.