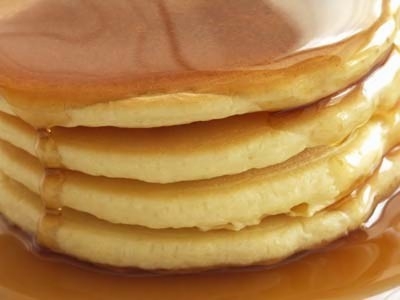 We rarely get to treat ourselves to a full-out breakfast feast. Not surprisingly, most people are forced to scarf down oatmeal before heading out the door in the morning. Is that why many people designate breakfast–the most important meal of the day–as their favorite meal? Because it is only on occasion that we get pancakes with berries, a veggie-laden omelet and bacon galore? Well, here are some of the Valley's top breakfast spots for those mornings when a granola bar just won't hit the spot.
Matt's Big Breakfast Sure, waiting for a table at this Food Network-featured restaurant might take up a good portion of your a.m. But upon digging into the thick-cut bacon or griddlecakes, you'll come to realize the eats were well worth the wait. 801 N. First St., Phoenix, 602.254.1074, www.mattsbigbreakfast.com.
The Breakfast Club This Old Town eatery boasts the "undisputed king of blueberry pancakes"–and we agree. The massive pancakes are topped with blueberry puree, as well as fresh blueberries, and will keep you full through lunch. The omelets are another popular option to get your day going. 400 N. Scottsdale Rd. #100, Scottsdale, 480.222.2582, www.thebreakfastclub.us.
Over Easy  We're also fans of the blueberry pancakes at Over Easy in Phoenix. (This time, they're cooked into the pancakes. Order the chocolate-cinnamon syrup to top it.) The casual spot also offers hearty entrees, baked goodies, malted waffles and more. 4031 N. 40th St., Phoenix, 602.468.3447, www.eatatovereasy.com.
Scramble This new Sunnyslope spot dishes up breakfasts that'll satisfy sweet teeth. For example, Scramble offers five types of pancakes, a signature cinnamon roll and French baguette French toast dipped in vanilla custard. For something more savory, there's the Pigs in a Blanket, Santa Fe eggs Benedict and Brizzas (breakfast pizzas). 9832 N. 7th St., Sunnyslope, 602.374.2294, www.azscramble.com.
Liberty Market Read this list of menu items and tell me you're not going to this cute Gilbert eatery tomorrow morning: griddled bread pudding with espresso-maple syrup; breakfast quesadilla with grilled chicken and salsa; Sicilian scramble with grilled Italian sausage. Top of your morning meal at Liberty Market with a mimosa or Kir Royale. 230 N. Gilbert Rd., Gilbert, 480.892.1900, www.libertymarket.com.
The Farmhouse I'm telling you: Gilbert has some top-notch breakfast joints. The meals at The Farmhouse will undoubtedly mind you of the breakfasts mom would whip up when you were growing up, like home-fried potatoes and buttermilk pancakes. Plus, the quaint setting is too adorable to resist. 228 N. Gilbert Road, Gilbert, 480.926.0676.
What are your favorite breakfast nooks?
image by Peter Blottman