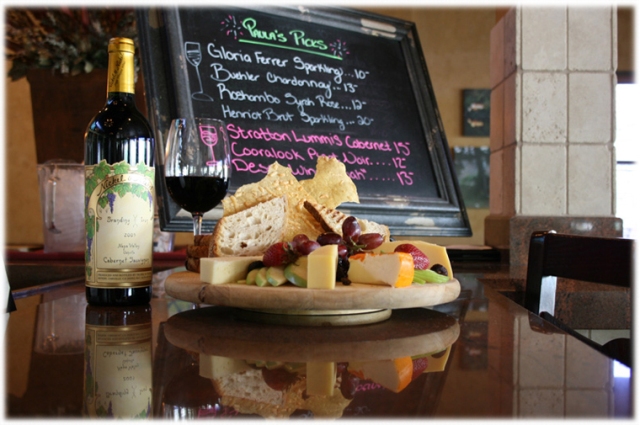 There is a very special birthday party happening tonight: Market Street on DC Ranch's Armitage Wine Lounge & Cafe is celebrating its fifth birthday. If you haven't visited this Scottsdale wine bar just yet, tonight is a great time to go. From 6 to 8 p.m., Armitage will dish out complimentary wine, cocktails and beer. If you can't get there at that time, swing by at 8 p.m. and the aforementioned drinks will be half-price. And though you're coming from the brew, we suggest you stay for the bruschetta (and more)…
The lunch/dinner menu (it doesn't change depending on the time of day) is on the small side; however, it is packed with great eats. The bruschetta is a must-order. There are eight varieties to choose among, with the brie and green apple and smoked salmon, dill cream and caper options being my favorite. Though you only get one slice of each type of bruschetta, they are very hearty and large enough to cut down the middle. The daily cheese board is another popular starter, though I'd order it after dinner. My cheese-loving co-worker often orders the small cheese board–and only that–for dinner, which says a lot about the size and quality of ingredients.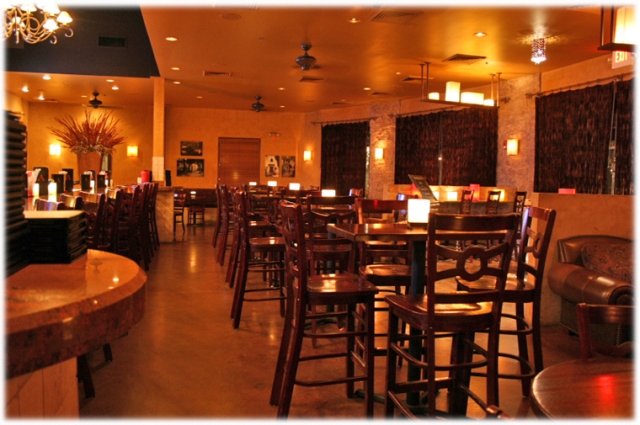 Aside from appetizers, salads and sandwiches make up the majority of the menu. Though the smoked salmon salad sounded great (the salmon bruschetta was tasty, how could I go wrong with the salad?), I opted for the Armitage panini–a crisp sandwich made of proscuitto, chicken, asparagus, roasted red peppers and mozzarella. Apart from the taste (and the yummy olives served on the side), I appreciated how manageable the sandwich was. It might sound silly, but who wants a big, sloppy sandwich during a lunch meeting or a happy hour? My co-worker enjoyed her three-cheese panini which she described as a "really fancy grilled cheese." The Armitage menu also makes room for about six or so more substantial entrees, like pasta and pork tenderloin if you're really hungry.
We ended our meal with not one, but two, of Armitage's delectable desserts. The chocolate rush cake was rich but didn't require gulps of milk, and I like the varying textures of the creamy, crunchy and moist layers. And the Armitage half-baked cookie should not be overlooked. This sinful, and utterly delicious, treat features an underbaked chocolate chip cookie, topped with vanilla ice cream, strawberries, whipped cream and chocolate and caramel sauces. I'm pretty sure I'll never be able to eat another chocolate chip cookie without dreaming of this over-the-top dessert. 20751 N. Pima Rd., Ste. 120, Scottsdale, 480.502.1641, http://www.armitagewine.com/.