Like too many Valley restaurants, Alchemy Restaurant of Copperwynd Resort in Fountain Hills wasn't immune to the icky economy and closed early this summer. Thankfully–and unlike many other Valley restaurants–Alchemy re-opened last week, new and improved. (The hotel still remains temporarily closed.)
Paul O'Connor (formerly of Camelback Inn) is the resort restaurant's  new chef and co-owner in collaboration with industry leader, Doug Carlson. Alchemy's restaurant's new dining concept is inspired American dining. O'Connor brings his vision of neighborhood dining to Alchemy offering spectacular views wrapped with a winding terrace that encompasses the all new wine bar. (Alchemy boasts 360-degree panoramas of Fountain Hills and Scottsdale.) Comfy couches, seating around the huge fireplace both indoor and out along with plentiful view seating and music will fill the wine bar (which was formerly the lounge).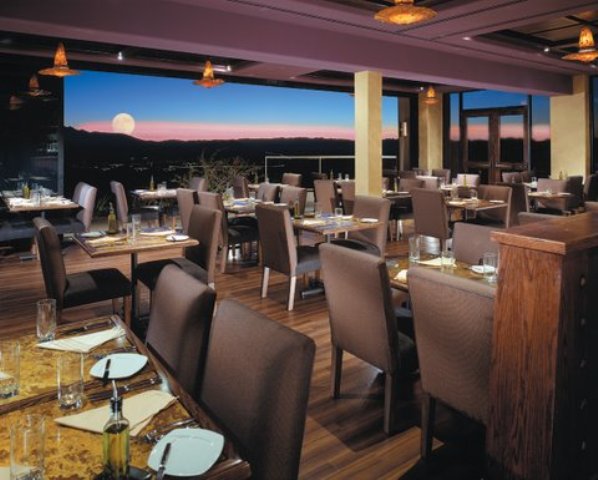 The all new Alchemy 360 Wine Bar serves small plates, including the Seven before Seven For Seven selection of nibbles for those who want to gather, gaze at the views and share with friends. Guests can choose from seven wines plus seven plates all before 7 p.m. for $7 each. Wines and hand crafted cocktails will be the focus of the Wine Bar whose hours will be 5 p.m. to 8.p.m. Tuesday through Saturday. Alchemy Restaurant just next to the Wine Bar will serve dinner from 5 p.m. to 10 p.m. to start, opening for lunch in the future as well. Alchemy, with its floor to ceiling sliding glass doors will open up not only to the views but as a gathering place. "My vision for Alchemy is one of a cozy gathering place for friendship and making new friends paired with chef crafted artisan dishes from fresh and local ingredients as well as seasonal specialties," says O'Connor. "It's going to be a place where friends can come not only to share an experience but share in a plate."
The new menu will include pork osso bucco, pan-seared duck breast, pumpkin empanadas and much more. Alchemy is located at 13225 N. Eagle Ridge Dr., Fountain Hills, 480.333.1880, http://copperwynd.com/.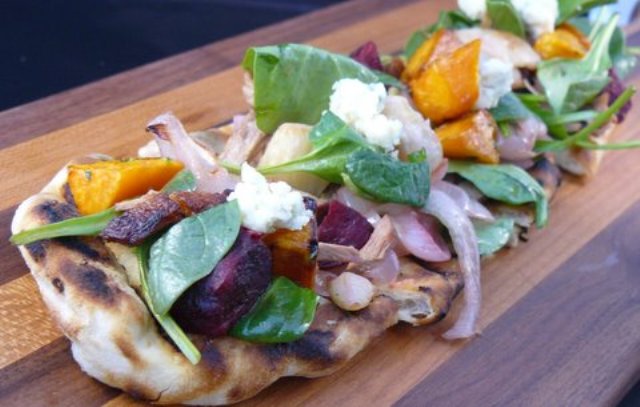 I'm certainly looking forward to this $7 small plates menu. Here is a sample (it does change):
Duck Confit Quesadilla, Manchego Cheese, Fire roasted Corn and Green Chilies
Wild-Caught Yellow Fin Tuna Sesame Salad and Wasabi Avocado Crèma
Chef-Crafted Pizzettes with Tomato Basil and Mozzarella with Prosciutto Caramelized Onion
Crispy Calamari with Citrus Basil Aioli and Grilled Lemon
Fried Jalapeno and Cheese Ravioli with Jicama, Cilantro and Lime
House Smoked Salmon and Creamed Spinach with Parmesan Foccacia Bread Chard
Braised Pork Sliders and Onion Rings and Cointreau Orange BBQ