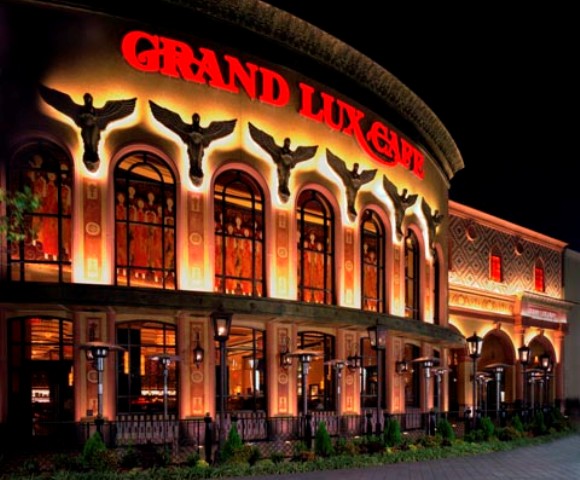 Wedged against the glamorous Fashion Square Mall in Scottsdale, near the Barneys New York wing, stands the Cheesecake Factory's popular sister property, Grand Lux Café. Continuing on the same plane of offering a lot for a little, Grand Lux Café resembles its mother restaurant in a number of ways—décor, menu set up, and pricing—but the menu items draw on entirely new theme, mixing together opposites derived from anything like Asian inspiration to, yes, fairground fare.
To begin, spike your taste buds with the spicy calamari salad, a fresh blend of organic greens, carrots, cucumbers and green onion with fried calamari bites tossed with spicy mustardlike vinaigrette. The fusion between crunchy andcrispy with warm hearty spices only prepare your palate for the main course.
Seafood lovers should also dive into the delectable miso-glazed salmon. Giant salmon steaks resting on a bed of stir-fried vegetables and steamed rice and adorned with a petite rice paper puff makes for a huge fashion food statement at Grand Lux Café. The miso glaze highlights the mild flavor in the fish while the stir-fry veggies complements the soft meat with hefty bites of onions, snap peas and carrots.
For dessert, the highly popular New Orleans beignets, fried dough puffs smothered with powdered sugar, are the perfect way to end your meal. If these don't sound tempting enough, pair these little bad boys with three different dipping sauces: raspberry puree, Jack Daniels sauce, and caramel-like syrup. Who doesn't enjoy some sweet, fried dough deliciousness to end a day of shopping?  www.grandluxcafe.com. –Kirstina Bolton