As February is upon us, desserts are on our minds. (How can we celebrate the month of love without chocolate, really?) Well, there is a brand new cookbook that promises to make dessert-baking super-duper easy. "Slow Cooker Desserts" provides recipes that are tailored for crock pots–and here are a few to get you started.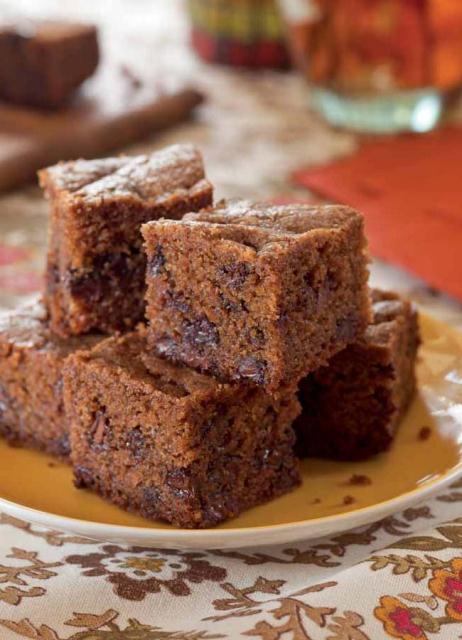 Chocolate Chip Cookie Bars
Yield: 6 to 8 servings
Prep time: 15 minutes
Cooking time: 4 hours
1 cup (2 sticks) unsalted butter
¾ cup granulated sugar
¾ cup packed light brown sugar
2 large eggs
½ teaspoon vanilla extract
1¾ cups unbleached all-purpose flour
1 teaspoon baking soda
⅓ cup creamy peanut butter
1 cup semisweet chocolate chips
½ cup milk chocolate chips
Using an electric mixer, cream the butter together with both types of sugar. Add the eggs and mix well. Add the vanilla. In another bowl, combine the flour and baking soda. Using a wooden spoon, stir the dry ingredients into the creamed mixture. When everything is fully combined, add the peanut butter and chocolate chips. Coat the inside of the slow cooker with cooking spray. Spread the cookie mixture in the bottom of the cooker. Cover and cook on low for 4 hours. Let cool, then cut into bars for serving.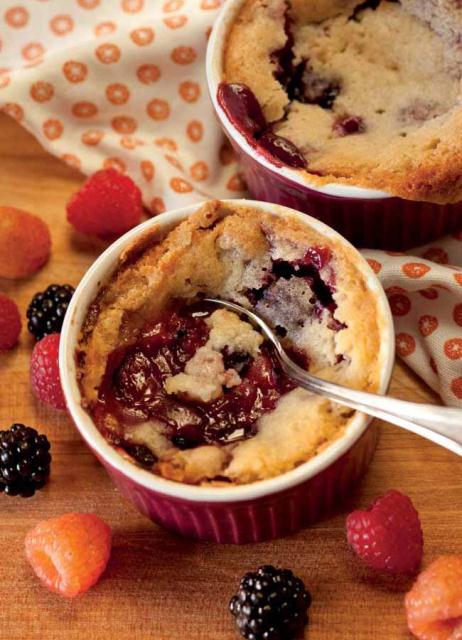 Mini Berry Cobblers
Yield: 4 servings
Prep time: 20 minutes
Cooking time: 4 hours
1 cup unbleached all-purpose flour
1¼ cups granulated sugar, divided
½ cup (1 stick) unsalted butter, softened
1 teaspoon baking powder
⅛ teaspoon salt
1 teaspoon vanilla
½ cup reduced-fat (2%) milk
2 cups fresh berries (blackberries and raspberries are recommended)
½ teaspoon ground cinnamon
½ cup hot water
In a bowl, combine the flour, 1 cup sugar, butter, baking powder, salt, vanilla, and milk. Mix thoroughly to make a smooth batter. Coat the insides of 4 (3-inch) ramekins with cooking spray. Divide the berries among the ramekins, sprinkle them with the cinnamon, and cover with the batter. Place a trivet in your slow cooker and set the ramekins on the trivet. Cover and cook on high for 1 hour. In a small bowl, stir together the remaining ¼ cup sugar and the water; pour over the cobblers. Cover again and cook on low for another 3 hours.