Whether you're throwing your own Oscar-viewing fete or just want some festive sips for taking in the show while munching on popcorn, check out these delicious cocktails inspired by some of your favorite screen stars.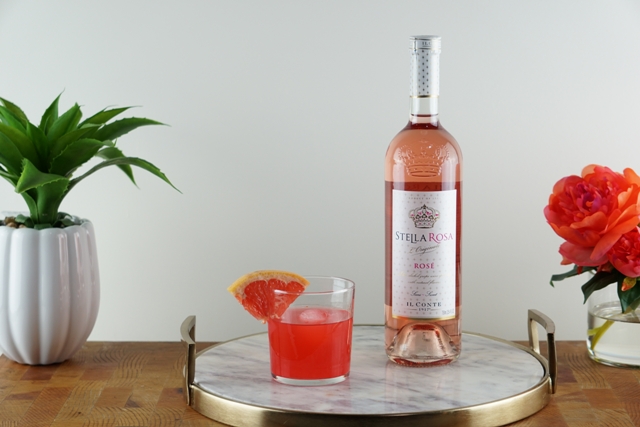 The One That Got Away
Inspired by Leonardo DiCaprio. While the world is still in mourning for Jack Dawson, and although we were so sure that his role as Jordan Belfort would suffice, those Oscars just kept slipping through his fingers! However, in 2016 – Leo brought home the Oscar for best actor and all was right with the world again!
1 oz. Templeton Whiskey
3 oz. Stella Rosa Rosé
1 tsp. Rose Syrup
1 oz. Grapefruit juice
1 Grapefruit slice
Directions:
In a shaker with ice, combine whiskey, Stella Rosa Rosé and grapefruit juice.
Strain into a glass of ice.
Garnish with grapefruit slice.


Sweet Victory
Created by Nick Fogel, Beverage Director, The Late Late Bar & Spirit Grocer
Inspired by Meryl Streep. This woman needs no introduction. With a staggering 21 nominations and three wins, Meryl is our Queen of the Academy. 
1 oz. Proper No. Twelve Irish Whiskey
.75 oz. Lillet Blanc
.75 oz. Lavender syrup
Directions:
Top with sparkling wine.
Garnish with lavender branch.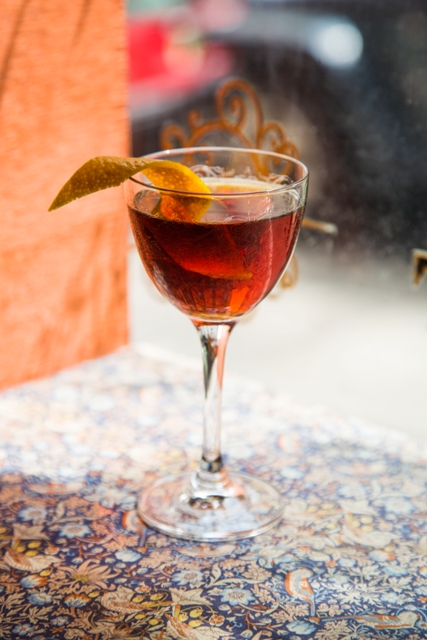 Topsy Turvy
Created by by Jeremy Oertel
Inspired by Jennifer Lawrence. We simply couldn't mention the Academy Awards without including our resident Golden Girl. With the most epic award acceptance ever, J-Law showed us that we are in fact all human, and can be a little topsy turvy sometimes. 
2 oz. Carpano Antica
1 oz. Lock Stock & Barrel Rye
1 tsp. Borghetti Coffee Liqueur
1 dash Mole Bitters (preferably Bittermens)
Directions:
Stir and strain.
Glass: Nick & Nora
Garnish with orange twist.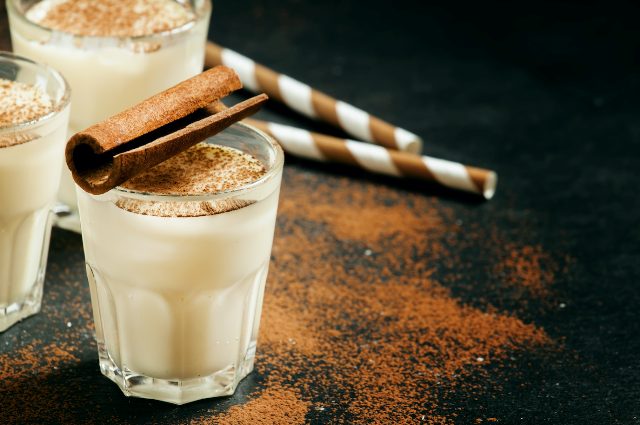 Woodford Reserve Bourbon Milk Punch
Inspired by George Clooney. Hailing from Kentucky, it's only right we toast to him with some of Kentucky's Finest!
2 C Cream
2 C Whole milk
1 C Woodford Reserve bourbon
¾ C Sifted powdered sugar
½ Vanilla bean
Fresh grated nutmeg
Directions:
In a metal bowl over an ice bath, whisk sugar, cream, milk, and bourbon until nice and frothy.
Add vanilla bean and strain through fine mesh strainer into pitcher.
Place pitcher in freezer for 30 minutes to an hour stirring on occasion.
Pour into glass and garnish with freshly grated nutmeg & garnish with a stick of cinnamon.