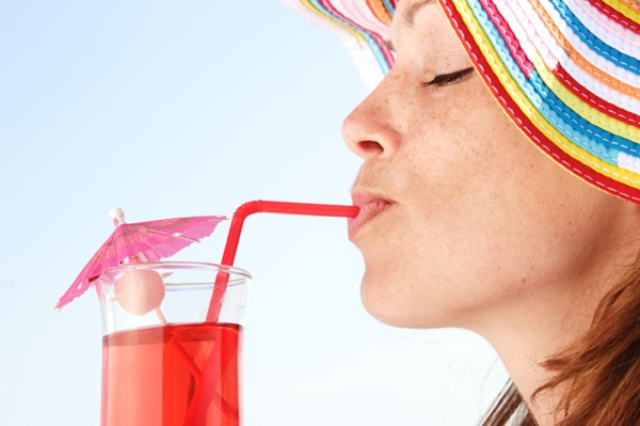 Planning a relaxing day poolside followed by a night of fireworks and friends? Here are two drink recipes (one alcoholic, one kid-friendly) to enjoy while celebrating the Fourth of July.
Watermelon Basil Margarita, from Scottsdale's Cask 63
1.75 oz Milagro Silver tequila
0.5 oz. of DeKuyper watermelon liqueur
5 watermelon balls (1, for garnish)
2 basil leaves (1, for garnish)
1 oz. of lime juice
1 oz. of simple syrup
In a mixing glass, muddle four watermelon balls with the lime juice and simple syrup. Add the tequila and watermelon liqueur. Top with ice and shake vigorously. Strain into an iced old fashioned glass. Garnish with watermelon ball and basil leaf.
Blackberry Sage Lemonade, from Scottsdale's Melting Pot Restaurant
5 IFQ blackberries
4-5 sage leaves
1 lemon wedge
1 oz monin blackberry (4 pumps)
Lemonade
Muddle blackberries, sage and lemon in mixing glass. Add Monin blackberry. Fill with lemonade. Fill mixing glass with ice. Pour in mixing tin and then back into pint glass and garnish with two blackberries and one lemon wedge on top of the drink. (With alcohol, add 1.5 ounce of Skyy infusions citrus or Bacardi Limon.)