Whether you're celebrating the Fourth of July relaxing poolside, around the barbecue with friends and family or planted firmly on the couch catching up on Netflix, here are two festive cocktails from Smirnoff for your sipping pleasure.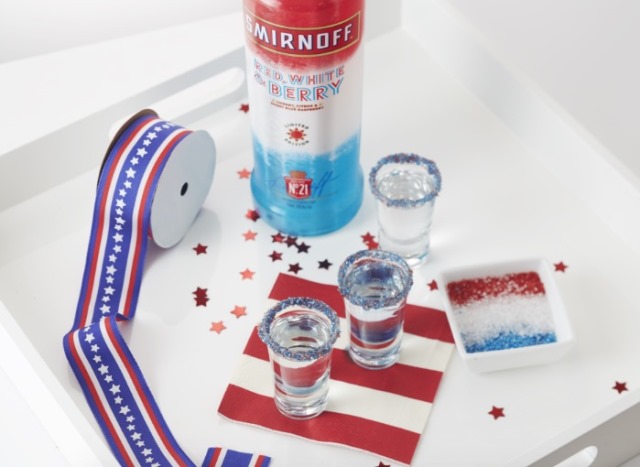 Star Spangled Shot
1.5 oz. chilled Smirnoff Red, White & Berry
Blue and red sprinkles
Serve the chilled shot in a shot glass.  Rim the glass with blue and red sprinkles by dipping a wet-edged glass in sprinkles.
Patriotic Punch
1.5 C Smirnoff Red, White & Berry
3 C Pink lemonade
Strawberry and lemon garnish
Combine all ingredients in a pitcher or punch bowl. Garnish with strawberry slices and lemon wheels.
Serves 6