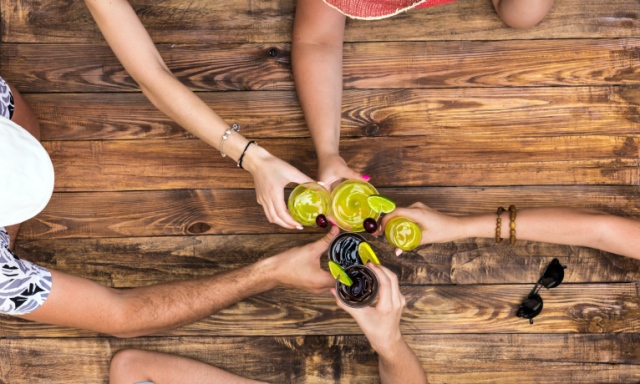 Being hungover during the holidays can get you on the 'naughty list' in no time. Instead of sipping on something alcoholic this season, try one of these CBD-infused mocktails from Wunder CBD, which was founded upon the belief that cannabis-derived medicine has the power to change lives. CBD has the power to calm anxiety, relieve stress and ease holiday mayhem. The best part? You'll feel merry and bright the next morning.
Chocolate Peppermintini:
1 full dropper of Wunder CBD spearmint flavored tincture
1 cup chocolate milk
Dash of cocoa powder
Desired amount of sweetener
Add a candy cane garnish. Serve iced or hot.
Melon Mistletoe Mojito:
1 full dropper of Wunder CBD melon flavored tincture
1 tsp of orange juice
1 tsp of lemon juice
1 cup watermelon juice
¼ cup of cranberry juice
A splash of soda water
Garnish with two to three mint leaves.
Jack Frosty:
1 full dropper of Wunder CBD blueberry flavored tincture
2 tbsp of blueberry flavored water or soda
A handful of crushed blueberries
1 tsp of cranberry juice
Desired amount of sweetener