I found myself searching through fabulous product after fabulous product on Velocity Art & Design's Web site today. I love all the contemporary goodies and could easily build next year's Christmas list from this site alone. Here are a few of my favorite kitchen and tabletop finds: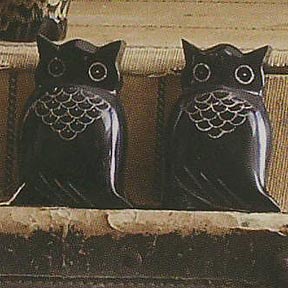 Roost Owl Salt and Pepper Shakers, $24. These are a hoot–ha! They're made from water buffalo horn and add a little rustic charm to the dining table. Plus, birds are involved, and that's always fun.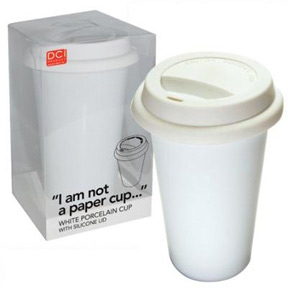 Decor Craft, Inc. I Am Not A Paper Cup, $19. This cup may look like the to-go variety we're used to, but it's actually reusable and eco-friendly. And you don't need those the-cup-is-too-hot-to-touch wrappers.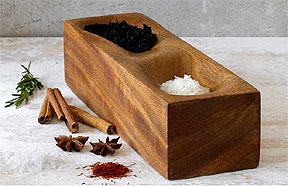 Domestic Aesthetic Spice Block, $48. I love making like my favorite Food Network chefs and having my salt and pepper out and ready to work with. I think the spice block could even be cute to store keys and other odds and ends in an entry way.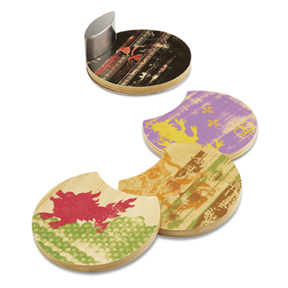 Umbra U+ Collection Remix Coasters, $35. Don't even get me started on cup rings on my tables. So, it definitely doesn't hurt when coasters are cute because it makes guests want to use them (or at least that's what I tell myself).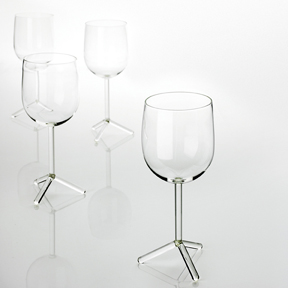 Umbra U+ Collection Louise Tripod Wine Glasses, $100 for a set of four. I love wine glasses with personality. Plus, each glass is handmade by Europe's top glass blowers.
Now, I am officially inspired Velocity Art & Design to refresh my kitchen. That's what January is all about, right?www.velocityartanddesign.com.