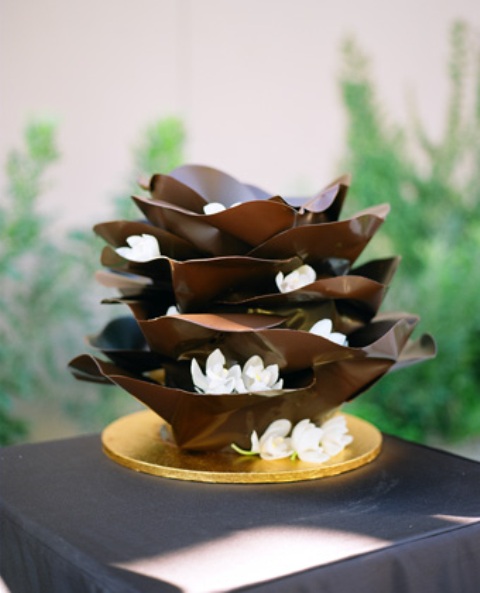 Let them eat cake, they say. Well, we agree. The Valley is chock-full of incredible bakeries that offer gorgeous custom, special occasion cakes, whether for weddings or a fun birthday party at home. We rounded up a few of our favorite Phoenix-area bakeries that whip up incredible cakes that are a treat for the taste buds–and the eyes.
Tammie Coe Cakes Since the late 90's, Tammie Coe has been a pastry force to be reckoned with in theValley. Today, she dishes out some of the state's most divine treats from her two Phoenix (one is in Arcadia; the other in Downtown Pheonix) bakeries. Her claim to fame? Her jaw-dropping cakes. Coe dishes out a selection on colorful signature cakes, adorned with her famous drape-y fondant. She's also known for her lovely wedding cakes and stnning custom cakes that have taken the shape of everything from purses to doughnuts to Spongebob. Flavors include strawberry shortcake, milk chocolate and hazelnut, bananas foster and more. 602.840.3644, http://www.tammiecoecakes.com/.
Classic Cakes and Confections Eleonora Levinson grew up baking with her family in Siberia Russia; today, her and her husband, Neil, dole out incredible cakes at their Phoenix bakery. Best of Our Valley winner, Classic Cakes and Confections (the bakery won several honors in the 2010 and 2011 polls, including this year's Best Bakery) sells awe-inspiring wedding cakes, holiday cakes (think edible snowmen and pumpkins), other custom cakes and much more in flavors like coconut butter cream and red velvet. 602.795.9662, http://www.classiccakesandconfections.com/.
Julia Baker Confections Though she might be known for her amazing chocolates, Julia Baker, whose shop is located at Scottsdale's InterContinetial Monteluia Resort & Spa, also whips up incredible custom cakes. Her signature chocolate petal cake is a true treat for the senses while the exploding roses and vintage brooch cakes are perfect for a romantic affair. There are also chic modern options for a more contemporary fete. Each cake is created by hand and can be ordered up to a year prior to your event date. 877.458.5422, http://www.juliabakerconfections.com/.
Honey Moon Sweets Bakery & Dessert Bar Cakes at Tempe's Honey Moon Sweets are made from-scratch with top-notch ingredients. The award-winning Valley bakery–which is a favorite among local brides –offers a wide selections of cakes, icing and filling flavors. Cake options include red velvet, apple spice, marble and more; fillings include fresh fruit, hazelnut, peanut butter, pina colada, chocolate ganache, among many others. 480.517.9520, http://honeymoonsweets.com/.