Mother's Day is this Sunday (which I know none of you have forgotten), and your mama deserves some girlie, gourmet gifts for taking you to piano lessons, cheering you on at soccer games and patching up your scraped knees during your childhood. (And then there are those care packages during finals week in college, small loans when you start your first job post-graduation…) Here are few goodies that we think mom would love this Mother's Day: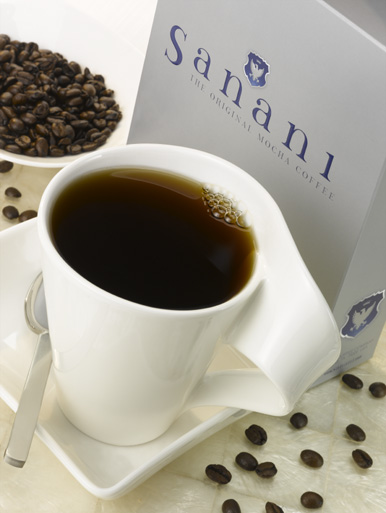 Sanani, The Original Mocha Coffee I think breakfast in bed is always a wonderful way to pamper your loved one on Mother's Day. Cap off her favorite morning meal with this yummy, organic brew. Each box of Sanani coffee contains only the highest-grade premium coffee from the finest regions on the southernmost tip of the Arabian Peninsula. Yemen Mocha is a dark and strong, yet sweet-tasting coffee (just what every mom needs!) Prices for an 8.8-ounce box start at $20. www.sanani.com.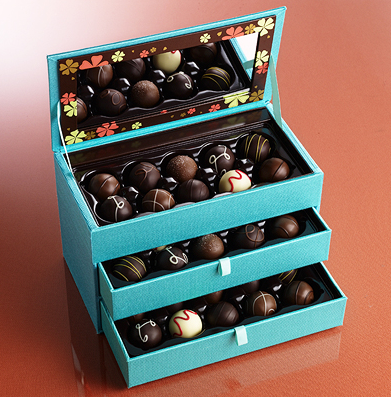 Keepsake Jewelry Box This limited-edition offering from Godiva features lip-smacking truffles like mango in dark chocolate (dreamy, indeed), peach in milk chocolate, and strawberries and crème in white chocolate. Plus, the three-tray blue jewelry box is oh-so pretty–and a nice way to console Mom after her truffles are long gone. $68. www.godiva.com.
Dove Silky Smooth Milk Chocolate with Peanut Butter Though I am by far a dark chocolate kinda girl, I always turn to Dove when I want some milk-chocolate goodness. And the Dove company just unveiled this creamy new (and peanut butter-filled) creation this month–just in time to get a bar or a bag (or two) for Mom. www.dovechocolate.com.

NUVO Sparkling Liqueur Mom deserves to let loose–so I think a bottle of the world's first sparkling liqueur would be a swell present. (And it's pink!) (And it looks like a perfume bottle!) (And it would look so pretty in a Champagne flute!) Add an ounce of vodka to two ounces of NUVO and garnish with a strawberry for a Sparkling Cosmo cocktail. Prices start at $12. www.sparklingnuvo.com.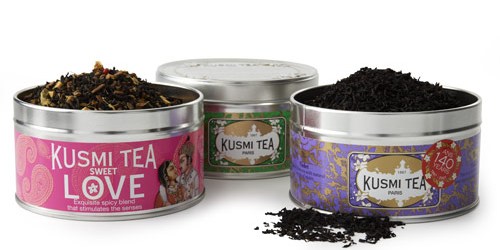 Kusmi Tea Spring Collection Maybe peace and quiet is what your mom desires. If so, a cupful of this springy tea is just what the gifting gods ordered. Sweet Love features ginseng, licorice root spices, guarana and pink pepper. Violet is black Chinese tea scented with essence of violets and gunpowder. Lastly, the green tea has been hand-rolled into small balls. Plus, the tins will look really cute in Mom's pantry. $60 for a set of three. www.deandeluca.com.