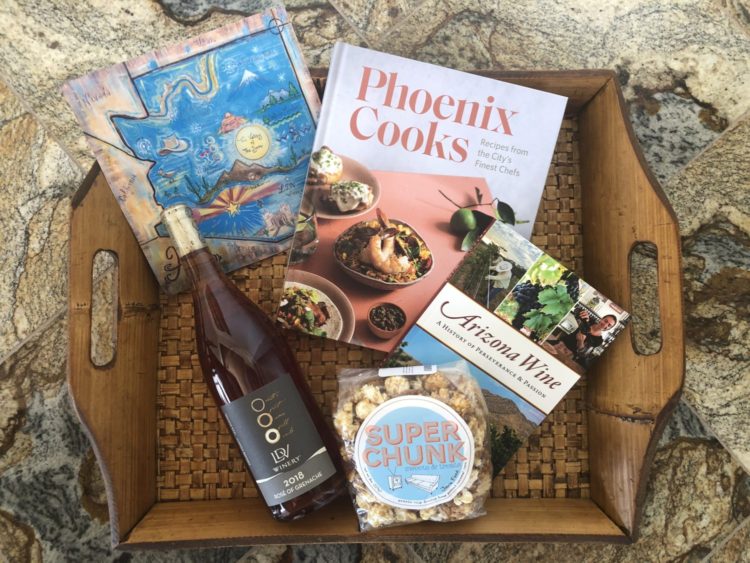 2020 may have been the longest year ever (or at least it's felt like it!), but believe it or not, the holidays are already just around the corner!
And just in time for the gift-giving season, LDV Winery has launched its new resource for all Santa's helpers out there to check their wine-loving friends off their list!
Accessible via https://issuu.com/ldvwinery/docs/ldv_winery_catalog, the LDV gift guide offers an array of wine-stocked gift baskets, such as the Grenache Celebration, featuring three bottles of LDV Winery Grenache varieties — the  2018 Rosé of Grenache, 2015 Grenache, and 2016 R.E.D. Rhone Red Blend — for $115 or the "Que Sera, Syrah!" package featuring a bottle of LDV Winery's 2015 Syrah and a bag of Super Chunk's signature caramel corn made with bacon and chocolate for $60.
Beyond wine and gift baskets, LDV Winery's holiday gift guide includes LDV merchandise, imported balsamic vinegar, and olive oil, and a selection of wine-centric books for purchase as well as membership information and details about some of LDV Winery's events, history, and more.
Shoppers can simply click, purchase, and sit back and let LDV Winery's "elves" to do the holiday deliveries.
For last-minute gift-giving, a curbside pick-up can also be arranged by calling 602-320-1485. For more about LDV Winery, visit www.ldvwinery.com.