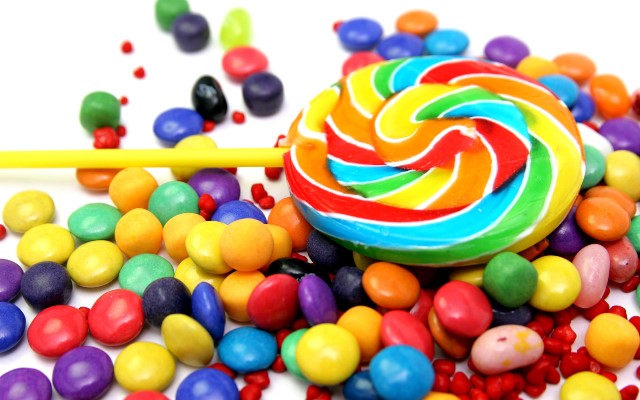 It's the big day–Halloween. Tonight, your kiddos will be bringing home sacks of candy to tempt their little taste buds. But which ones should you toss and which ones should you let the littles indulge in? Delta Dental of Arizona outlines which candies are the least (1) to most harmful (5) to little ones' teeth.
1. Sugar-free candy and gum with xylitol
Sugar-free foods don't contain sugar that can feed on the bacteria in the mouth and produce decay-causing acids. Gum and candy with xylitol may actually protect teeth by reducing the acids produced by bacteria and increasing saliva to rinse away excess sugars and acids.
2. Powdery candy (such as sugar straws)
Sure, powdery candy is packed with pure sugar. But powdery candy dissolves quickly and doesn't stick to the teeth.
3. Chocolate (such as candy bars)
Chocolate dissolves quickly in the mouth and can be eaten easily, which decreases the amount of time sugar stays in contact with teeth. And calcium could help protect tooth enamel. However, chocolate with fillings, such as caramel and nuts, is a lot more harmful for teeth than the plain variety.
4. Hard candy (such as lollipops or mints)
Hard candy is tough on teeth because it tends to be sucked on at a leisurely pace for an extended period of time. Plus, chomping down on hard candy can chip or break teeth.
5. Chewy candy (such as caramels or gummies)
Chewy, sticky treats are particularly damaging because they are high in sugar, spend a prolonged amount of time stuck to teeth and are more difficult for saliva to break down.