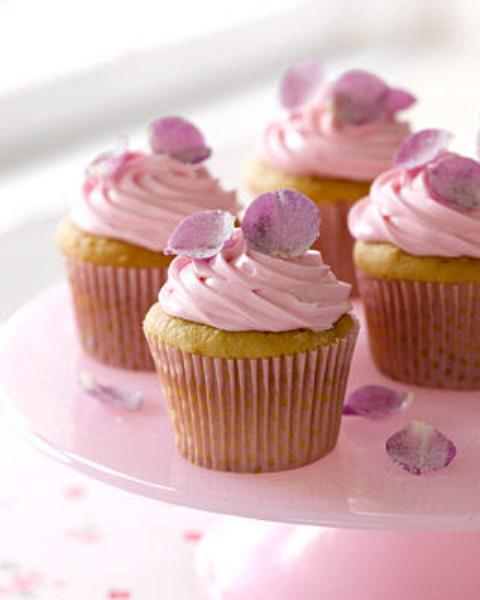 Even after the calorie excess of the holidays, there is always a little room to indulge. Consider it a personal thank you for all the holiday shopping you've accomplished and mounds of shopping bags you lugged. A great way to relax is with one of our favorite four-bite confections: the cupcake. Here are four Valley cupcake spots to check out.
Sprinkles Cupcakes
Known for its rich decadent cupcakes that change daily and with the season, Scottsdale's Sprinkles Cupcakes was surely hopping this season. With divine offerings like its best-selling red velvet cupcake and its limited-edition wonders (mmm, salted caramel), it's easy to realize why the world's first cupcake bakery might induce long lines, especially this time of the year. http://www.sprinkles.com/.
The Coffee Shop at Agritopia
For those who may have missed this summer's hit show "Cupcake Wars" on Food Network, our very own Gilbert-based coffee shop made headlines by winning the competition. With 15-plus different kinds of cupcakes, including unique flavors like peanut butter and jelly, coffee and cigarettes and root beer float, these pint-size delicacies are flying off the shelf. So next time you're in need of a pint-size pick-me-up or need a cup of joe, venture over to the Coffee Shop (near Joe's Farm Grill) for a little piece of heaven. http://www.thecoffeeshopaz.com/TCS/
Tammie Coe Cakes
Known for her amazing wedding cakes, Tammie Coe has long been creating bite-size renditions that are almost too pretty to eat. Her hand-crafted sugar sensations tantalize your senses and are made from the freshest ingredients. With two locations–both in Phoenix–Valley residents are always within close proximity to this confection chef's signature pastries. http://www.tammiecoecakes.com/.
Let Them Eat Cake
This Phoenix-based family-owned, award-winning bakery features "everyday" cupcakes that are not only mmm-inducing but also memorable. With catchy titles like "the tourist" (a flavor derived from a distant location) and "back to school" (vanilla cake with vanilla pudding filling), kids–and those at heart–can declare any day a celebration thanks to these cupcakes. And we whole-heartedly agree with the bakery's name. http://letthemeatcakeaz.com/.
Honeymoon Sweets
Sweethearts, Tim and Joan O'Connor, have spent the last 14 years baking picture-perfect sweets from their Tempe-based bakery. From the outside, the sweet shop is unassuming, but once inside your eyes are treated to a colorful display of treats. Honeymoon's petite treats like the chocolate decadence triangles and mini mousse pyramids are not to be missed. It's no wonder Honeymoon Sweets is a favorite among brides- and grooms-to-be.  http://honeymoonsweets.com/.
–Christine Whitton, assistant editor