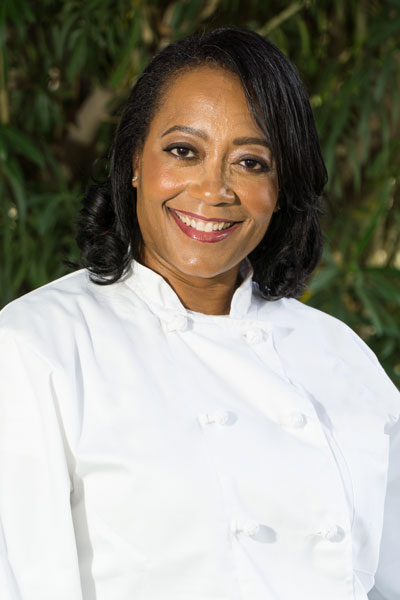 From pool parties to outdoor barbecues to simple Sunday suppers, Phoenix chef and Reward Your Appetite catering owner Kristal Damron, who just released Entertaining and Celebrating: An Elegant Feast for Every Occasion, gives us the know-how for seasonal tablescapes and elevating the everyday meal. 
What is your rule of thumb for creating a fuss-free tablescape? 
For fuss-free, I keep it simple. Some ways to do this include: 
Choose a color or theme to simplify decisions and coordinate set-up. 
If you have a nice table, just add a beautiful table runner.
For a little more pizzazz, add chargers or placemats to accent. 
Use the same shape for all your plates.
Select fun, casual stemware for a little extra "pop."
Are there colors/materials/motifs that are particularly trendy this summer for entertaining?  
I find that pale yellow, soft pink, bold orange, vibrant green, delicate blue and bright red are always great choices for summer. When choosing materials and motifs, I look for patterns and shapes that add texture to create a more visually-interesting ensemble.
What are your thoughts on plastic or paper plates/utensils for summer entertaining?  
Plastic and paper can be a great choice for the right venue.  If I am at the beach, plastic and paper are best. But if I am hosting a family picnic or soiree, I use china or traditional place settings.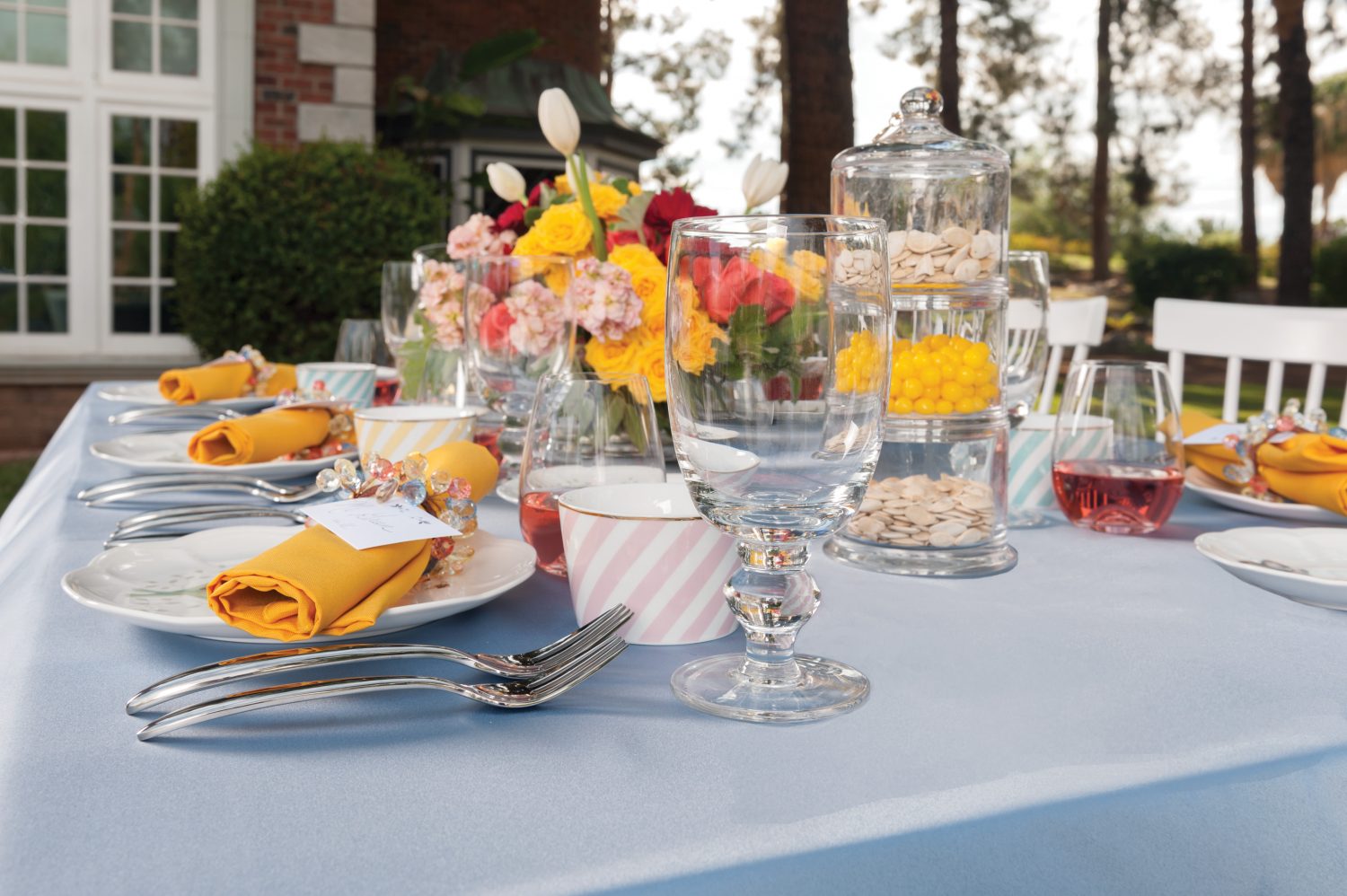 What are your suggestions for putting together a tablescape for a casual occasion, like a pool party or barbecue?
Whether you're hosting a casual or formal occasion, I always recommend choosing a theme or color scheme, selecting table linens and accents based on your theme, decorating with a centerpiece, and picking appropriate stemware and flatware for the food you will be serving. For a casual occasion, I suggest a more lighthearted approach to elegance:   
Choose light-weight linens. For visual interest, use a mix/match theme with alternating colors. Fold napkins into whimsical shapes.
Keep your centerpiece simple. For a long picnic table, this could be three small sets of florals in vases, jars, or baskets.
Have fun with table accents.  Feature cute figurines, salt and pepper shakers, or condiment dipping bowls that complement your theme or color.
Use stemware to add whimsy and another dimension of color.  Look for casual stemware featuring unique patterns or sayings. Or, simply fill basic tumblers and highballs with bright, flavored waters or fruits.
Mix and match stainless steel flatware patterns for visual interest.  Asking if guests can guess the number of different patterns is a fun way to encourage conversation and get guests to look more closely at the table.
What about for a more formal event?
For formal elegance, I recommend:
Choosing heavier linens that cover the table and extend to the floor.  Fold napkins into exquisite designs.
Making your centerpiece an expressive focal point befitting the mood of the event. For example, with the Christmas Dinner tablescape in my book Entertaining and Celebrating: An Elegant Feast For Every Season, I used a black lacquer vase to complement the baby grand piano in the room.
Accenting your table with beautiful pieces.  This can include ornate name card holders, delicate figurines, and stylish salt and pepper shakers.
Using formal stemware.  This includes a water glass, and both white and red wine glasses displayed on the table.  Once guests make their selections, your service team removes the extra glass.  Or, if you know your guests' selections ahead of time, you can place the appropriate wine glass on the table.
Going with your best, stainless steel flatware in a matching pattern. For complex menus, and if you are serving appetizers, accent your dish with mini bistro/appetizer flatware.
Hiring a service team. If you're making the investment to host a formal event, you're probably hoping to remember it long after the event is over. But if you're trying to manage all the details yourself, you will be too busy to enjoy the moment. So get someone to help you!
How can someone make every day a little more special with tablescapes? 
Serve meals in the dining room instead of the kitchen nook.
Add a nice floral centerpiece.
Use coordinated placemats and chargers.
Use cloth or printed napkins instead of the paper towel roll.
Set the table before dinner is served.