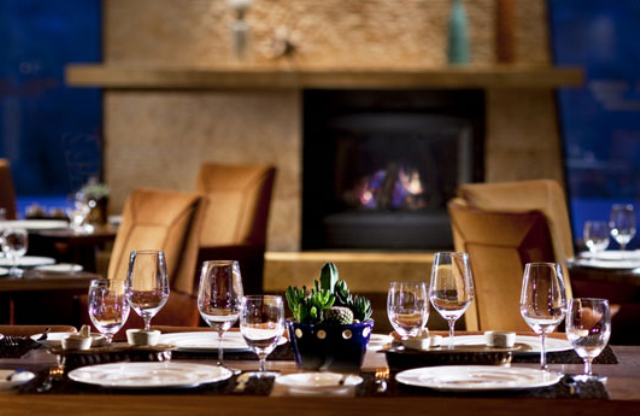 It certainly got warm this week, didn't it? If you're looking to cool down a bit–and enjoy some incredible food and wine–we suggest a foray to Marana's Ritz-Carlton, Dove Mountain resort. The resort's sigature restaurant, CORE Kitchen and Wine Bar (believe us, the food is incredible) is hosting two awesome upcoming events spotlighting delectable wines. Here are the details:
Friday, May 7: Patz & Hall Winery
Experience a relaxing evening at CORE Kitchen and Wine Bar and feast on a specially prepared three-course menu with wine from leading vineyard Patz & Hall. Join celebrated Chef Joel Harrington for an unforgettable dinner to be enjoyed by family and friends. The evening begins with a reception at 5:30 p.m. and cost $125 per person exclusive of tax and gratuity. Patz & Hall Winery was established in 1988, this winery embodies the shared vision and collective expertise of four talented friends: Donald Patz, James Hall, Anne Moses, and Heather Patz. For over 20 years, Patz & Hall has remained committed to handcrafting small-lot and single-vineyard wines, with an exclusive focus on Chardonnay and Pinot Noir. It's about passionate approach to winemaking and the diversity of world-class California winegrowing.
Thursday, June 3: Arizona Stronghold Vineyards Wine, Dine and Unwind
This was the winery that put Arizona on the fine wine map. While small bastions of artistry have made a few waves with wine aficionados, Arizona still remains a vinous backwater in the minds of the wine world. The potential to make great wine has always existed in the Southwest and Arizona Stronghold has the soils and climate to stand up to the finest vineyards in the world. It's all about place, people, quality and value. All wine dinners are $125 per person plus tax and gratuity.
For reservations, call 520.572.3000. 15000 N. Secret Springs Dr., Marana. http://www.ritzcarlton.com/en/Properties/DoveMountain/Default.htm.