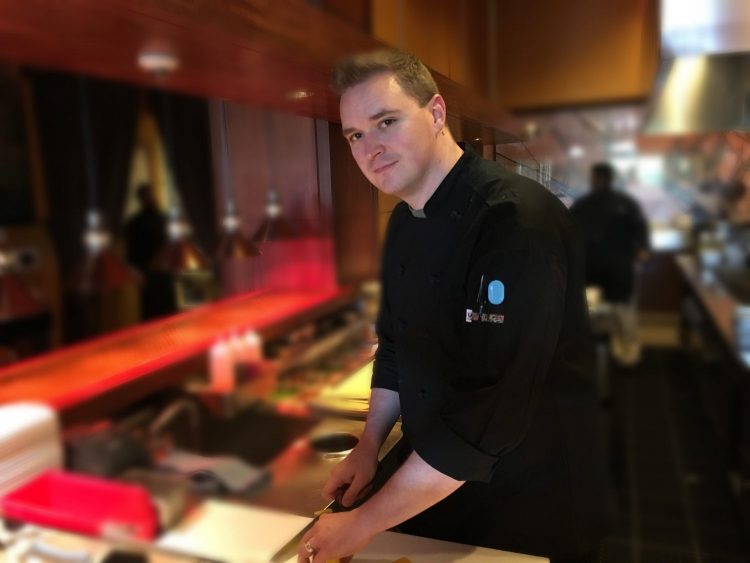 The Westin Kierland Resort & Spa is pleased to announce that Derek Biazo has been named as new Chef de Cuisine at deseo restaurant.
As the head chef of the resort's signature AAA Four Diamond restaurant, Biazo will continue deseo's commitment to offering the fresh, flavorful Nuevo Latino cuisine prepared with the best quality ingredients and elegant simplicity for which deseo is so well known.
"Derek brings with him a passion for artful cooking that combines his great understanding of flavor and technique with a natural creativity and desire to delight his guests," said Executive Chef Christopher Masco. "We are looking forward to bringing Derek's new creative energy to the restaurant while continuing to create the longtime favorites that our guests return for time and time again."
A native of Kingman, Arizona, Chef Biazo fell in love with the world of fine dining at the age of 14 when his grandmother took on a trip to Canada and he was introduced to new culinary experiences and French cuisine. In Northern California, he focused on French-influenced California cuisine as sous chef at Voignier, opened the Menlo Grill Bistro at the Stanford Park Hotel, and served as executive sous chef at the Bay Area's famous Alexander's Steakhouse, a classic American steakhouse with Japanese influences.
In addition, Chef Biazo has held leadership roles in the kitchens of several local restaurants including Elements, Top of the Rocks, Alchemy and La Hacienda.
Showcasing imaginative Nuevo Latino cuisine, deseo's (deseo is Spanish for "desire") menu features a pairing of traditional Latin American ingredients and contemporary culinary style to create unique, fresh and flavorful dishes that include a range of mouthwatering ceviches, grilled and roasted fish and shellfish, and a selection of skillfully prepared meats all with tantalizing South American-inspired marinades, sauces and sides. Complementing the menu is deseo's extensive list of South American wines. The perfect start to dinner at deseo is to "descansar" or "relax" with a freshly created cocktail at the adjacent Muddle Bar, which specializes in blending fresh fruits (mango, pineapple, raspberries, strawberries, blueberries and more) with fresh herbs (basil, tarragon, mint and more) along with your favorite spirit for the perfect pre-dinner cocktail.