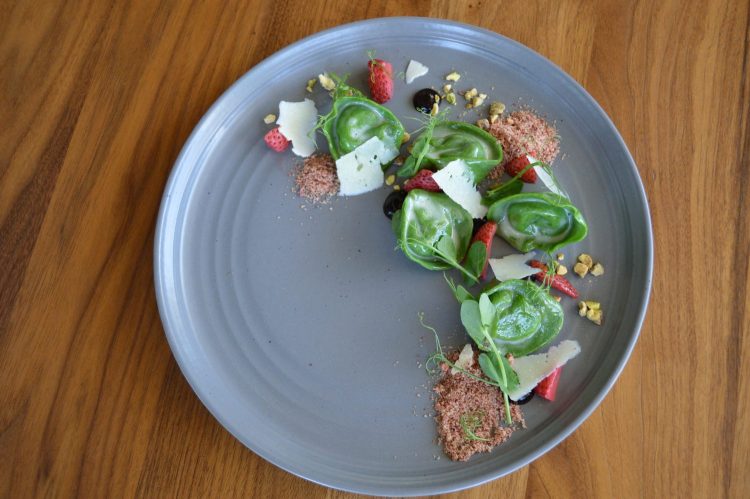 Though its accompaniments change seasonally, Scottsdale's Fat Ox has offered its green tortellini dish since the get-go. Currently, the picture-perfect plate is rounded out with Bellwether ricotta, pickled strawberry, pistachio, pecorino and saba, and might be our current favorite pasta dish locally.
The perfectly al dente tortellini cradles the creamy ricotta while the pickled strawberry, crunchy pistachio and salty pecorino offer a medley of flavor and texture. Each bite is an experience you'll want to hang onto.
Pair it: a sparkling rosé.
Start it: Burrata di Bufala with cherry and fig agridolce and olive pepita crumble
Finish it: Mascarpone vanilla bean panna cotta, coconut cake, cherry foam, charcoal mousse