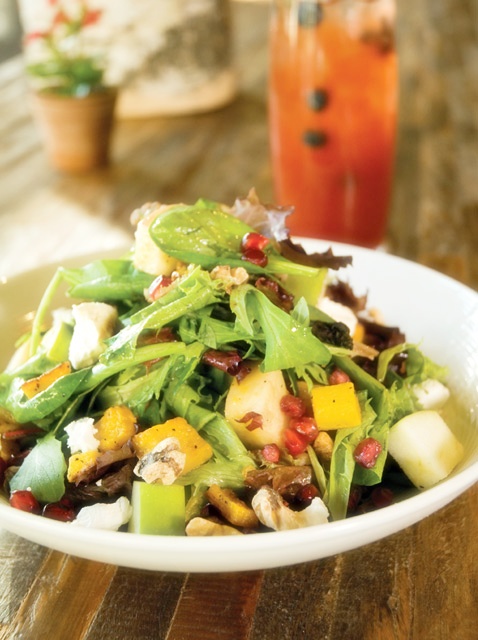 True Food Kitchen at Biltmore Fashion Park in Phoenix has always been about healthy living, offering delicious and nutritious eats to its patrons. The menu is chock-full of organic ingredients, whole grains, biodynamic and sustainable wine, healthy fats like olive oil, wheat-free pastas and more. (True Food Kitchen is also a partnership with Dr. Andrew Weil, which speaks to the restaurant's health-consciousness.)  Now, the Fox Restaurant Concepts'  True Food Kitchen will host a lecture series on cancer prevention to take its healthful approach to another level. Led by local experts from the University of Arizona and The Arizona Cancer Center, each of the lectures in the six-part series is free to attend . Each lecture will also include appetizers and beverages. The lectures run from 3:30 to 5 p.m. and will include time for questions and answers. Topics from the series range from skin cancer and cervical cancer prevention to personalized medicine. Reservations are required by calling 480.751.2176 and space is limited.
"True Food Kitchen is not only known for its great food and service, but also as an educational resource for the community," said Sam Fox, founder and CEO of Fox Restaurant Concepts. "The cooking and wine classes we held last summer with Dr. Andrew Weil and our Executive Chef Michael Stebner were a huge hit. We think this lecture series is really important for the community and are proud to partner with the Arizona Cancer Center."
Specific lecture topics include:
March 9, 2010 Scott J. Leischow, PhD
Associate Director for Biobehavioral and Social Sciences Research at the Arizona Cancer Center
Professor, Colleges of Medicine and Public Health at The University of Arizona
Topic: Putting the "Person' back into "Personalized" Medicine
March 23, 2010 Cynthia A. Thomson, PhD, RD
Associate Professor in the Department of Nutritional Sciences at The University of Arizona
Topic: "Diet and Cancer Prevention"
April 6, 2010 Francisco A. Garcia , MD, MPH
Professor of Obstetrics & Gynecology and Public Health
Director, Center of Excellence in Women's Health at The University of Arizona
Topic: "Cervical Cancer Prevention: What's New and What's True"
April 20, 2010 Amanda F. Baker, PharmD, PhD
Research Associate Professor of Medicine at The University of Arizona
Topic: "What Can Clinical Trials Do for You?"
May 4, 2010 David S. Alberts, MD
Regents Professor of Medicine, Pharmacology, Nutritional Sciences, and Public Health at The University of Arizona
Director, The Arizona Cancer Center
Topic: "How You Can Prevent Skin Cancer"
True Food Kitchen it located at Biltmore Fashion Park. 2502 E. Camelback Rd., Ste. 135, Phoenix, 602.774.3488, www.foxrc.com.