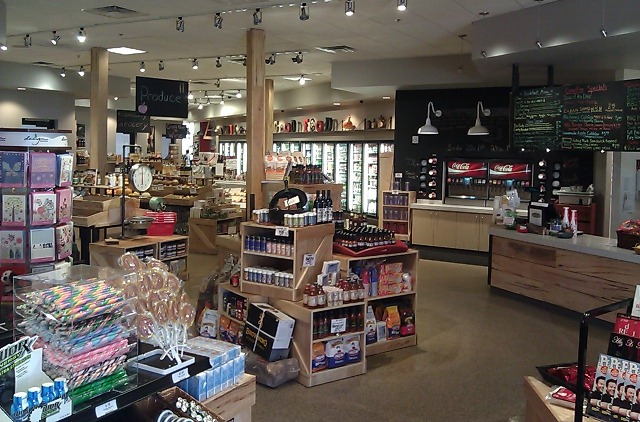 Are you familiar with Tom's Thumb Fresh Market yet? Well, you should be. This quaint new North Scottsdale meeting spot is a gas station and car wash–plus so much more. Tom's Thumb also offers a bistro that serves up delish southern-inspired dishes, Pinnacle Perk Coffee at its coffee bar, and a market filled with wines, craft beer and local artisan products.
And now Tom's Thumb Fresh Market in North Scottsdale has unveiled a summer series of educational classes, touching on everything from grilling to wine tasting: the "101 & Bell" sessions, kicking off in August. Chuck Hesson, the market manager and a certified sommelier, hosts the first class "Wine & BBQ": a Wine 101 class pairing varietals with the flavors of barbecue. The event starts at 6:30 p.m. on Wednesday, Aug. 8 with a tasting of five wines and light appetizers. Hesson will describe how each pairs with the different qualities of meats and sauces of the restaurant's award-winning barbecue. Post tasting, guests will enjoy a three-course dinner with their choice of barbecue entrée and their choice of one glass wine (menu and wines listed below). Tasting course and dinner is $60 per couple or $35 per individual. Pre-paid reservations are required and can be made online or at the market.
The Wines
• Italian Prosecco
• Oregon Rose
• Oregon Pinot Noir
• French Cote du Rhone
• Californian Syrah
The Menu
• Choice of soup or salad
• Choice of the two-meat platter, grilled salmon or rib platter
• Choice of strawberry shortcake or peach cobbler
For more information or to reserve your spot for the upcoming series, visit http://www.tomsthumbfreshmarket.com/.