With less than a month until Valentine's Day is upon us, it's not too early to make some plans for you and your darling. The Melting Pot is always a popular option for a romantic repast (really, what's more romantic than dipping strawberries and brownie bits into melted chocolate?). Thursday, a new location of the Melting Pot opened Arrowhead, located at 19420 N. 59th Ave., (on the northwest corner of 59th Ave. and Utopia Rd in the Citadelle Shopping Center, two blocks south of the Loop 101).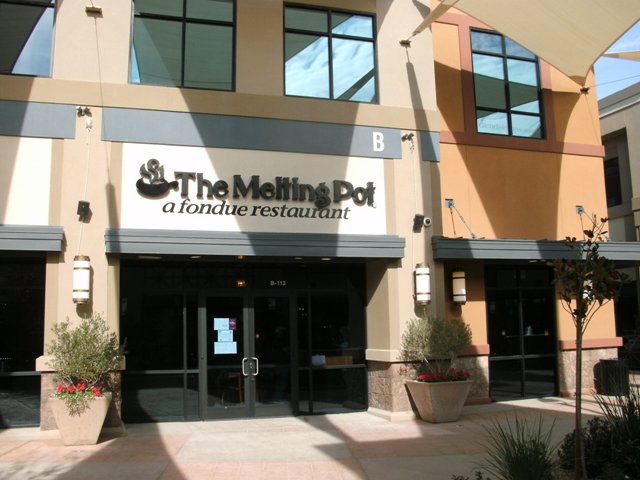 The Grand Opening will include a ribbon cutting by Mayor Elaine M. Scruggs. The Grand Opening evening will feature a sampling of the Melting Pot's signature cheese and chocolate fondues, a variety of fine wines, live entertainment, Phoenix Suns Legends, the Phoenix Suns Gorilla, Phoenix Suns Dancers, a silent auction and a raffle for fantastic prizes, with all proceeds benefiting Phoenix Suns Charities. "We are excited to offer the people of Arrowhead our third location," said Kelly Cooper, Regional Director of Operations for The Melting Pot in Arizona. "We are the valley's most unique, romantic, and interactive culinary experience and are proud to offer our delicious fondue entrées and desserts to the Arrowhead neighborhood."
The nearly 6200-sq.-ft. space will be the largest in Arizona (the new Arrowhead outpost is the third Melting Pot in the Valley) and will be able to host close to 200 diners at a time. This new impressive space will feature a state-of-the-art wine cellar, two large event rooms and the famous "Lover's Lane", a row of tables-for-two with curtains for an intimate setting.