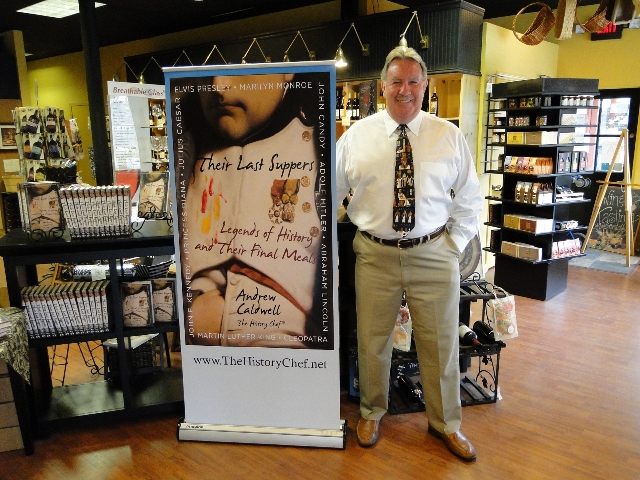 On Saturday, Vino 100 in Cave Creek is hosting a wine-tasting paired with foods that were served to guests during the last dinner served aboard the Titanic in 1912, including Oysters à la Russe (recipe below), a garden salad and Chocolate Painted Éclairs. Author of "Their Last Suppers," Andrew Caldwell, known worldwide as "The History Chef," has selected Vino 100 as one of only a handful to host a book-signing/tasting event along his nationwide encore tour. "Boarding passes," which include the food and wine tastings, are available for $20. (Reserve your spot by April 28). Attendees will be offered signed copies of "Their Last Suppers" at the event for the discounted price of $15 (retail $19.95).
Oysters à la Russe
12 large oysters, well-cleaned under running water.
Remove top half, separate oyster membrane from lower shell and place on crushed ice.
Combine:
2 large shots Russian Vodka
Juice of one lemon
1⁄2 tsp fresh creamed horseradish
Dash of Tabasco
Pinch sea salt
1 large tomato, blanched, seeded and chopped
Spoon mix onto oysters and sprinkle with crushed black pepper.