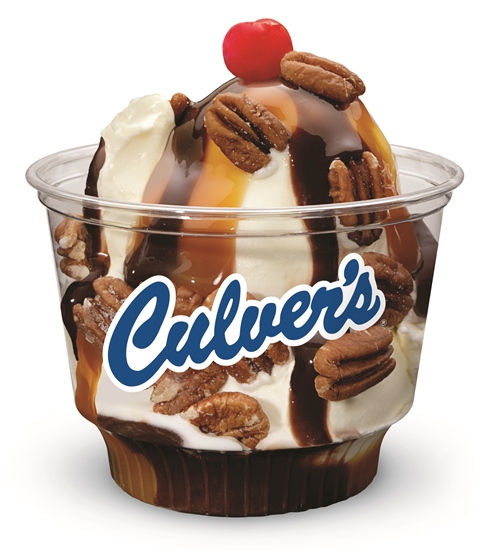 Take a little pressure off of Tax Day (April 18) with some sweet dining deals and delish freebies at these Valley restaurants.
Two Brothers Tap House & Brewery guests who mention the phrase "taxes schmaxes" to their server prior to ordering will receive a complimentary Beer Brezen. The Beer Brezen consists of two warm, fluffy pretzels infused with Domaine DuPage and served alongside the Cane and Ebel stone ground mustard and Wobble IPA beer cheese sauce. Offer valid from April 15 – 18.
On Monday, April 18 get a free cookie or pastry of your choice with a purchase of another item at Corner Bakery Cafes in North Scottsdale, Biltmore, and Tempe.
Everyone can celebrate the end of Tax Day by going to Fired Pie and enjoying a pizza or salad for just $4.18 on April 18. Build your own customizable 11-inch pizza or bowl of salad or choose from any of their specialty pies and salads on the menu. Limit one entrée (pizza or salad) per person and no call in orders.
To relieve the stress of Tax Day, on Monday, April 18, starting at 11 a.m., Eklectic Pie is offering two, 11-inch pizzas plus two non-alcoholic beverages for $10.40. Beer and wine will be $2 all day.
Celebrate the end of tax season with a delicious $2 Tax Day Turtle one-scoop sundae (pictured) offered by Culver's all day.
The Refuge in Central Phoenix is offering a free cup of drip coffee all day on Monday, April 18. Also, buy one bag of Cafe Esperanza coffee at The Refuge and get one bag free on Tax Day.
In honor of Tax Day, Tilted Kilt Tempe is offering to pay your meal taxes on Monday, April 18. Order any appetizer, entrée, dessert or drink and Tilted Kilt will pay your meal taxes.
At its five Valley locations, Z'Tejas is offering their 6th Street Margarita for only $4.18 on April 18.
This Tax Day weekend, Sauce Pizza and Wine will be offering $4.18 glasses of wine. Stop in any time from Friday, April 15 to Monday, April 18 and try a glass from their newly revamped list of reds and whites.