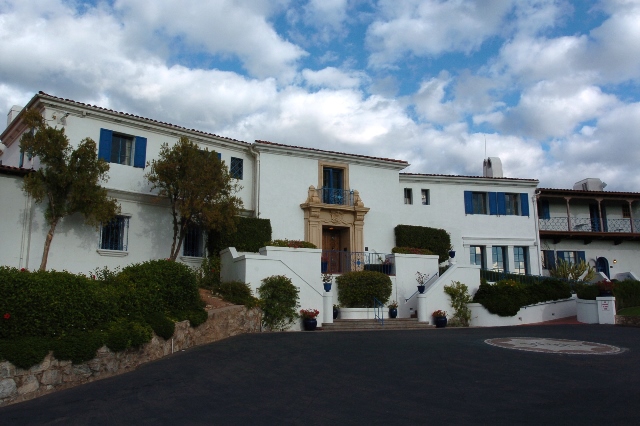 Foodie news roundup for the week of Sept. 2.
Get to know one of the Valley's top chefs, Justin Beckett, of Beckett's Table.
A taste of Los Sombreros' new 10-course tasting menu.
Chicago-based, fast-casual restaurant Portillo's opens its new Tempe location at Tempe Marketplace (Rio Salado Parkway and McClintock Dr.) at 10 a.m. on Tuesday, Sept. 10. The Scottsdale opening was the largest in the company's history.
The Wrigley Mansion has revealed a recent remodeling and refresh plan, including crisp new paint across the Mansion's interiors and exteriors. The on-site Geordie's Restaurant & Lounge keeps the newness rolling with a new chef, table settings, and new staff outfits. In the modernized kitchen, Executive Chef Robert Nixon has also incorporated house-made pastas and breads and herbs fresh from the Wrigley's garden on-property.
The four Valley locations of Over Easy launches its Second Annual Over Easy Broken Egg Breakfast Challenge, sponsored by Hickman's Eggs. On Monday, Sept. 9, aspiring chefs and breakfast lovers (submissions are open to the public) have the chance to share their favorite egg recipes and be featured on the 2014 Over Easy menu.  Entries to the Over Easy Broken Egg Breakfast Challenge can be submitted to Contest@EatAtOverEasy.com, through Tuesday, Oct. 15. Or visit www.EatatOverEasy.com. Recipes are judged based on flavor, ingredients and creativity.  The top prized egg recipe will be announced Dec. 1; and will be a featured menu item at all Over Easy locations beginning in January.  The winner also will receive a dozen eggs every week for a year, courtesy of Arizona's own Hickman's Eggs.
Early this month, Paul Musikanth and Craig Matthew are set to open a unique Altitude Coffee Lab in Scottsdale. The coffee shot will feature some of the world's rarest, most exotic and exquisite beans, an in-store roasting system, and a relaxed European-style atmosphere.
For more fab foodie news, follow us on Twitter @AZFoothillsFood, become a fan on Facebook and check us out on Instagram and Pinterest.