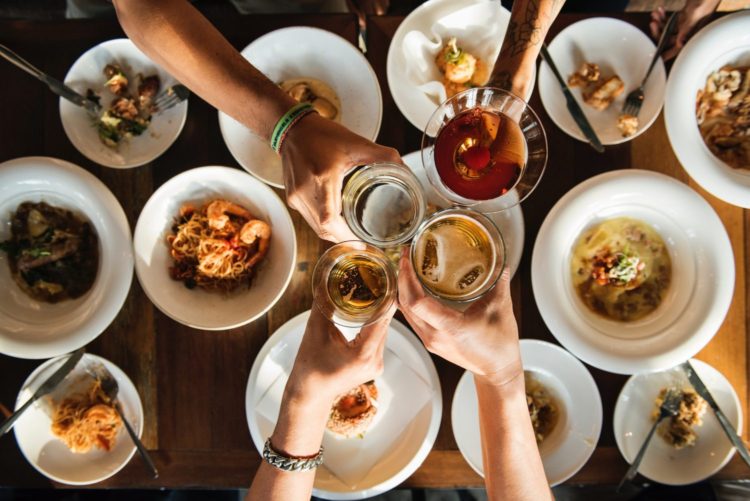 Foodie news roundup for the week of Feb. 17.
Every Wednesday night, Provision will now host a weekly Trivia Night from 7 to 9:30 p.m. In partnership with the popular locally owned Jack Trivia company, which takes trivia night to the next level with big-screen projection and tons of fun, Trivia Nights are free and teams of all ages are encouraged.
Marcellino Ristorante will host a special "Prohibition Wine Dinner" from 7 to 9:30 p.m. on Wednesday, March, 4 when Chef Marcellino Verzino and his wife, Sima, will take guests back 100 years to a time when Americans were just learning about authentic Italian cuisine. The dinner also features special guest Libero Rillo, third-generation owner of Fontanavecchia Vineyard from Chef's hometown in the Campania region of Italy. Rillo will present and pair his vineyard wines with each course.The cost for the five-course winner dinner is $200 per person, plus tax and gratuity. Reservations are required.
Enter into the pages of Lewis Carroll's Alice in Wonderland during the exquisite and original Mad Hatter's Affair dinner on Saturday, Feb. 22, beginning at 7 p.m. at Match Restaurant & Lounge (pictured). This "five-chapter" 21-and-over dinner and cocktail pairing concocted by the creative minds of Chef Orlando Parker and Match's spirits specialists serve as an edible interpretation of some of the book's most memorable passages. $90 per person, plus tax and gratuity. Visit http://bit.ly/30ISOxg to purchase tickets. 
Get a free IHOP short stack of buttermilk pancakes during IHOP National Pancake Day on Tuesday, Feb. 25, from 7 a.m. to 10 p.m. At participating IHOP locations throughout the Valley, guests will also have the chance to win free buttermilk pancakes for life. Guests are encouraged to donate any amount to Phoenix Children's Hospital, the Valley's Children's Miracle Network Hospital.
Dog Haus Biergarten Gilbert is celebrating National Chili Day on Feb. 27! All day on Feb. 27, Dog Haus will be offering a free cup of chili with the purchase of any Haus item.
There is a new The Coffee Bean & Tea Leaf in town–and the first to open in the Valley in seven years. It opened at 16420 N. Scottsdale Rd. this week. Today, Feb. 20, buy one get one free on regular or larger-size beverages from 2 to 6 p.m.
On Friday, Feb. 21, enjoy a free cheese crisp with spring training ticket stub at any Macayo's location. Then come back on Monday, Feb. 24, for National Tortilla Chip Day to grab the most epic serving of nachos supreme for only $6 all day long! 
Reserve your spot for the SanTan Spirit + Fruit Pairing with Gilbert's Agritopia Farm on Feb. 27 at 6 p.m. Enjoy a selection of SanTan Spirits expertly paired with unique local produce from Agritopia Farm. Bonus: All attendees will receive a $5 discount on SanTan Brewery & Distillery Tour tickets.