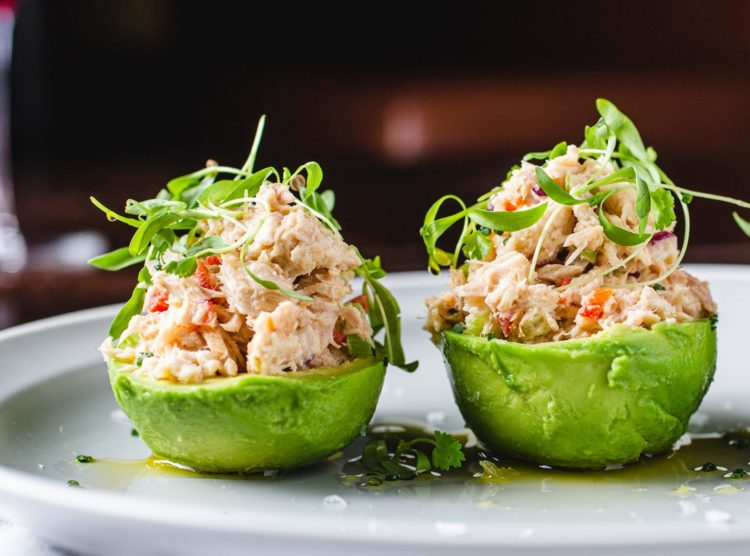 Foodie news roundup for the week of Dec. 9.
Pedal Haus Brewery in Tempe launches its anticipated winter beer bottle release, the Imperial Stout, on Dec. 15. The special craft beer and branded beer bottle will release at noon for $10 per bottle. Bold in flavor, the Imperial Stout is only available in a collectible, 22-oz. bottle for a limited time. Plus, Pedal Haus welcomes its Four-Year Anniversary and Ugly Sweater Party on Wednesday, Dec. 18, from 7 to 11 p.m. To celebrate the brewery's anniversary, Pedal Haus will have happy hour pricing from 3 to 11 p.m. for all guests. Guests can listen to live music by Blaine Long & Rosas del Rey and Murphy's Outlaw as well as compete in the ugly sweater contest. First prize for the ugliest sweater is a $100 gift certificate, second prize is a $50 gift certificate and third prize is Pedal Haus Brewery's newly released merchandise. Guests must RSVP via Eventbrite for a complimentary buffet from 7 to 8 p.m. and two drinks for a penny here.
North Scottsdale's Chauncey Social from Evening Entertainment Group will shake up the Valley's dining and late-night scenes when it opens on Thursday, Dec. 12, at 8 p.m. inside a stylish, all new indoor/outdoor restaurant and nightlife space. Chauncey Social pairs chef-crafted American fare with a welcoming hip vibe, a wrap-around outdoor patio and sports and special events showing on the area's largest LED wall A portion of the opening night's proceeds will benefit the Special Olympics. (Pictured: Chauncey's tuna cups.)
No need to stress about sips this season as Olive & Ivy's sommelier has hand-selected four wine bottles to enjoy during the holidays. Olive & Ivy is now taking online orders for holiday wine packs of four bottles for $75. Each pack will contain one red, one rosè and two white wines that pair with any holiday meal. Pre-ordered wine packs can be picked up at Olive & Ivy's marketplace Dec. 18 through Dec. 23.
Nook Kitchen in Arcadia has re-opened in a larger location at 4231 East Indian School Rd. in Phoenix, a half mile down the road from its original intimate spot. The new location is larger with 3,400 square feet compared to the original at 2,000 square feet. New interiors are a mix of glam and comfort, with overlays of Italian tradition in a modern setting–which carries over to its fare: Modern American with Italian roots.
This weekend will be a winner for ice cream lovers! On Saturday, Dec. 14, Häagen-Dazs will be celebrating grand openings of the five new shops around the Valley, including Old Town, Tempe, Gilbert, Glendale and Chandler.
On Saturday, Dec.14, in honor of National Biscuits and Gravy Day, Chase's Diner is offering a single order of one homemade buttermilk biscuit topped with the restaurant's secret recipe sausage cream gravy for just $1 all day long.
Tocaya Organica has opened its first location in Phoenix! The rapidly expanding fresh-casual restaurant chain with a focus on vegan-forward modern Mexican dishes already has two happenin' locations in Scottsdale.
Pita Jungle is celebrating the opening of two new locations this month. It opened its newest location in Mesa on Tuesday, Dec. 10. (This is the third Pita Jungle location in Mesa.) Plus, there is another new location, this time at Park West in Peoria, which opened Dec. 2. It is the first Pita Jungle location to bake its own fresh pitas every day (starting in January)!