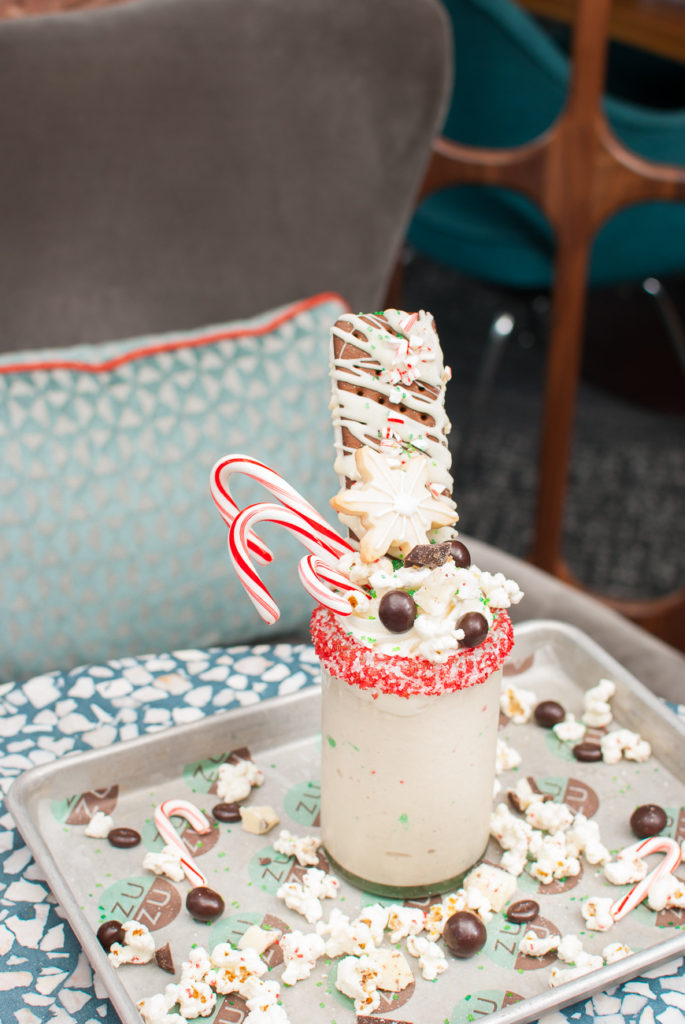 Foodie news roundup for the week of Dec. 2.
Jalapeno Inferno in Scottsdale celebrates its 20th anniversary this Friday and Saturday. Pop in for gift card giveaways, dining specials, specially priced pitchers of top-shelf margaritas and beer buckets, live music and more.
Fans of Marcellino Ristorante can now get Chef Marcellino's Original Wood-Fired Pizza on the Scottsdale restaurant's lunch menu. The six homemade pizzas available for lunch include: Pizza Marinara, Pizza Napoli, Pizza Margherita, Pizza Ai Funghi, Pizza Prosciutto di Parma and Pizza Bianca.
Tres Kitchen and Bar is getting into the spirit of the holiday season with 10 full days of specials and events from Dec. 8 through Dec. 19. Specials start with Spiced "Partridge in a Pear Tree" Pear Sour on the 8th, with festive dishes like Five Gold Rings" Calamari and "Nine Ladies Dancing" Tiramisu coming later in the month.
This holiday season, Pastry Chef Clarissa Robinson of ZuZu is combining classic holiday flavors like mint, mocha and chocolate in her Peppermint Mocha "Show Stopper" Shake (pictured). The over-the-top treat features a peppermint twist shake topped with white chocolate popcorn, chocolate-covered espresso beans, peppermint bark, a holiday cookie, candy canes, holiday sprinkle mix, and a peppermint-spiked ice cream sandwich. The shake will be served all month long.
Match Restaurant & Lounge's Executive Chef Orlando Parker has created an exclusive "How the Grinch Stole Christmas"-themed five-course pairing dinner with colorful and delicious dishes and cocktails to correlate with the classic holiday flick. On Saturday, Dec. 7, from 6:30 to 8:30 p.m., guests can take a culinary trip to Whoville with five creative courses (like Grinch Greens and Roast Beast).
Kick off the holiday season with the SHOPS Gainey Village on Thursday, Dec. 5, from 4 to 7 p.m. during its fourth-annual Holiday Wine and Dine Christmas event. Guests will enjoy live music, festive horse and carriage rides as well as juice samples at Kaleidoscope Juice and baked goods, coffee and hot chocolate by Coffee Bean & Tea Leaf.  For those 21 years and older, complimentary wine tastings will be available at Pomo Pizzeria, Koi Poke, Famous 48 and the Living Room. The event is free to attend.
From Wednesday, Dec. 11, to Sunday, Dec. 22, Koi Poke locations Valleywide celebrate "the 12 days of koi." On the 11th, enjoy free mochi with the purchase of any bowl to kick off the 12 days of freebies and promos.
On Dec. 7, Fresh Millions Restaurant in Gilbert is donating 50 percent of all purchases made between 11 a.m. and 8 p.m., to Banner MD Anderson Cancer Center to support cancer research. This Fresh Millions fundraising event will include prize giveaways, free food sampling, cancer awareness education and much more.