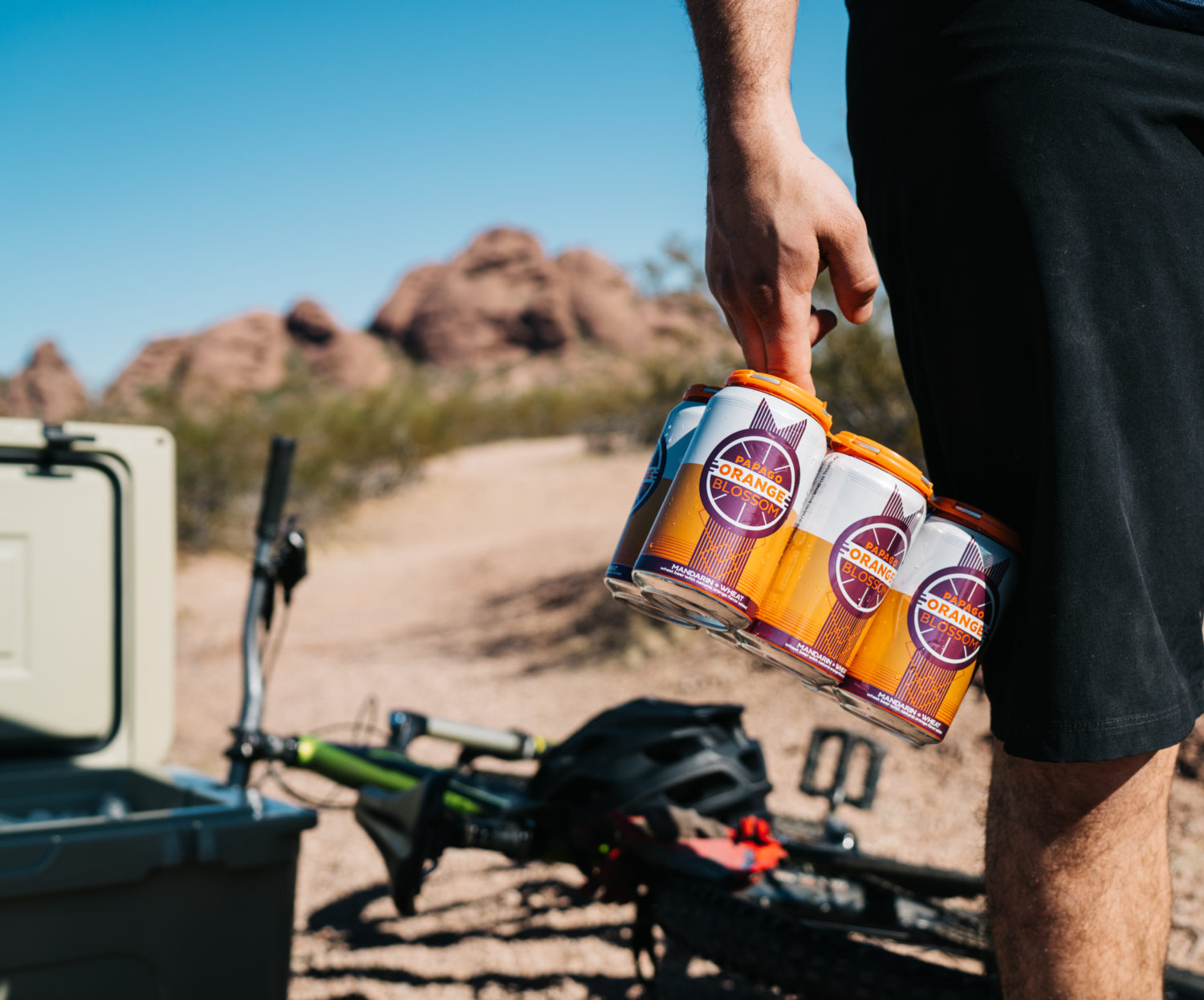 Foodie news roundup for the week of Nov. 18.
HULA'S Modern Tiki in Phoenix and Scottsdale is hosting its annual Thanksgiving Eve event featuring all-night Tiki Time Happy Hour (3:30 p.m. to close), including select apps and tropical cocktails for $6, $1 off glasses of wine and much more.
CRUjiente Tacos offers its Thanksgiving Leftover Taco on Nov. 26 and will last until sold out. The tasty taco features confit turkey, crispy cornbread stuffing topped with a gravy aioli and a habanero-cranberry relish.
Need a fun outing for in-town holiday guests? How about a jaunt to Dave & Buster's Tempe Marketplace to not only play some games with the fam but to dig into its new Healthy Halo menu featuring chef-crafted creations. Savor the likes of the new pan-seared salmon with zoodles, chicken and avocado sandwich on toasted ciabatta and caesar chicken lettuce wraps with kicky ancho chile-caesar dressing–the perfect balance to the filling holiday feasts.
Brunch Café in Scottsdale is now hosting a weekly "industry day event" when fellow restaurant employees are invited to come in and join in for a delicious breakfast, brunch or lunch on Tuesdays. Restaurant employees will enjoy 50 percent off all libations: brunch cocktails, coffee drinks, specialty drinks, cold press juices and fruit smoothies. A special $10 breakfast fondue will also be offered. A valid restaurant identity card must be shown to enjoy the industry day deal.
Arizona-based Huss Brewing Co. (pictured) has rolled out updates to cans and secondary packaging of its iconic, adored Papago Orange Blossom Ale (a Valley fave since 2005). Though Huss Brewing is not changing the recipe or the classic citrus-infused flavor, the new look features the signature white and orange colors scheme but with a more modern design including new purple accents. Available at retail shops and restaurants statewide, as well as at Huss' taprooms in Tempe and Uptown Phoenix.
U.S. Egg Breakfast and Lunch is giving Valley residents the opportunity to win free food for a year now through Dec. 31. Participants must put their selfie skills to the test and submit their best Resting Brunch Face photo with their favorite US Egg meal. To enter, participants must post a photo displaying their own #RestingBrunchFace to Facebook, Instagram or Twitter account including the hashtag #RestingBrunchFace and mentioning @USEgg or #usegg. During the contest period, winners will be chosen each week to be eligible for the grand prize and win a $50 U.S. Egg gift card. Then on Dec. 31, a grand prize winner will win free US Egg for one year. Official contest rules are available here.
Kelly's at SouthBridge in Old Town Scottsdale will be hosting a Cheers-themed "Friendsgiving" Holiday Party the night before Thanksgiving on Wednesday, Nov. 27, from 8 p.m. to close. Pop in for a DJ, local and craft brews and classic Kelly's grub. Plus, Kelly's also just launched three limited-edition seasonal cocktails available now through the end of November.
RSVP for Urban Margarita's tamale-cooking class on Saturday, Nov. 30, at 1 p.m. Owner David Borrego is bringing in his mother, Josie Borrego, to teach guests the fine art of tamale-making, just in time for December holiday celebrations. Cost is $30 per person plus tax and tip, and includes instruction, tasting and a house margarita to enjoy during class. Guests may reserve their space by calling 623.561.6674.
Salt River Fields at Talking Stick is pleased to bring back AZ Barrels, Bottles & Brews for its second year on Saturday, Nov. 23, from 2 to 5 p.m. AZ Barrels, Bottles & Brews will be hosted on the concourse at Salt River Fields at Talking Stick, offering tastes and samples from more than 30 of your favorite Arizona producers, all while overlooking the fields and McDowell Mountains. Tickets are limited and are available now for $50, which includes 12 samples and access to purchase items from food trucks. In addition, VIP tickets are available, which gain you an extra hour of access to AZ Barrels, Bottles & Brews. Designated driver tickets are also available; DD ticket-holders will receive a swag bag.