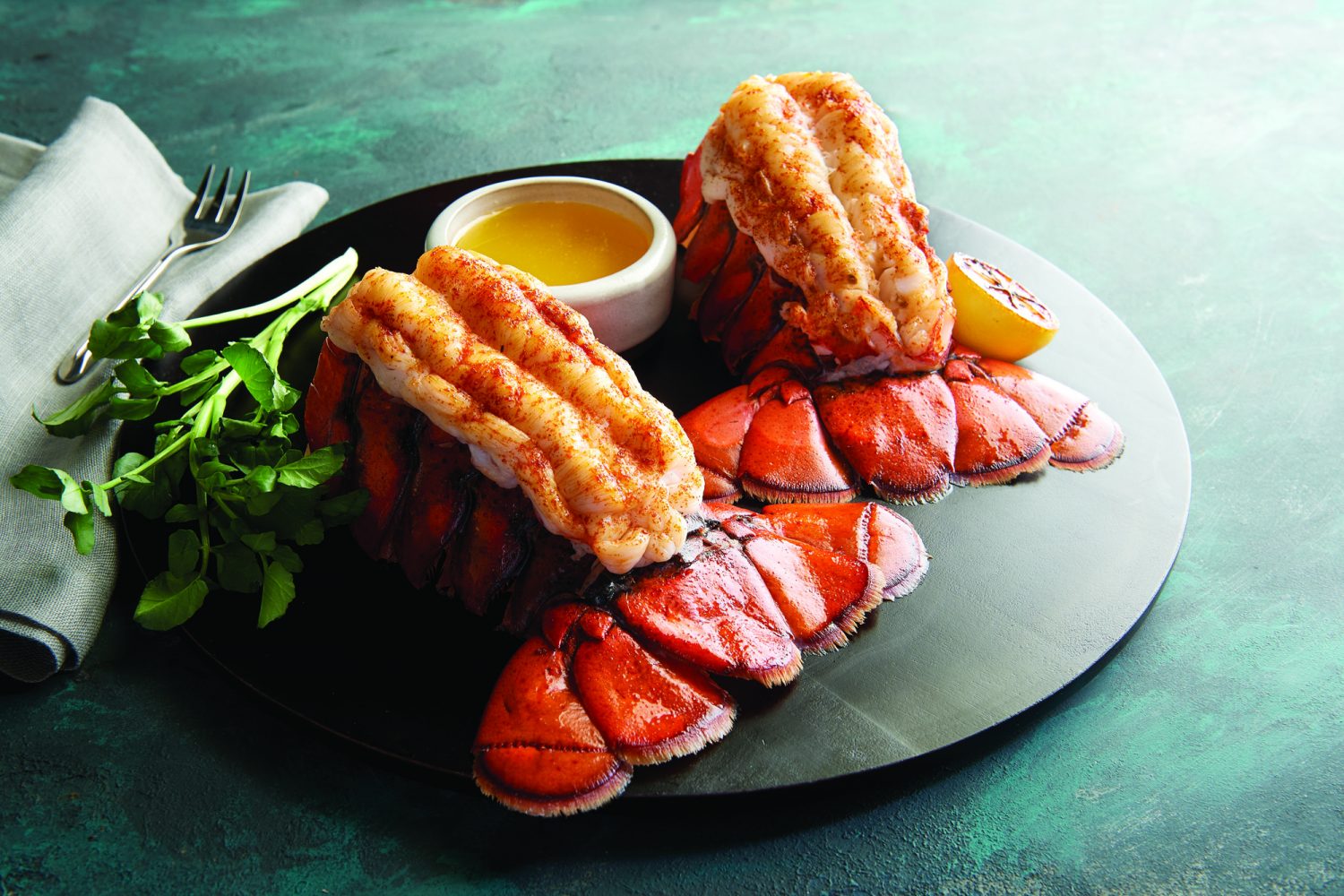 Foodie news roundup for the week of Feb. 25.
On March 2 to March 3, Kief Joshua Vineyards will be hosting the 7th Annual Southeast Arizona Wine Growers Festival at its vineyard in Elgin. More than 15 Arizona-based wineries and vineyards will be in attendance at the two-day festival, pouring some of the state's best award-winning wines, alongside four local bands on stage, gourmet food from local eateries and a variety of retail vendors. From 11 a.m. to 5 p.m. on both Saturday and Sunday, wine lovers from across the state are invited to enjoy wine tasting, new wine releases, meet-and-greets with winemakers and local fare from The Culinary Graduate Food Truck/Dante's Fire, Las Vigas Steak Ranch Mexican Cuisine and Russell Compton Texas BBQ. Early-bird tickets are available online at Eventbrite ($40 per person for two-day bundle or $25 per day) and tickets will also be available at the door for $30 per person.
Every Friday during Lent, Morton's The Steakhouse is offering Twin Lobster Tails (pictured) for $39. Reservations are required. The special is available from 5 p.m. to close beginning Feb. 22 through April 12.
On March 5, Gilbert's Liberty Market celebrates its 5th Annual Pączki Day, when pastry chef LaDawn Driscoll lovingly produces dozens upon dozens of these delicious Polish fried, filled dough pastries. Starting at 7 a.m. until they sell out, Liberty Market will offer options of vanilla bean or raspberry jam pączki ($3.50 per or $39 for a dozen).  Pre-orders are available until close on Sunday, March 3, and must be paid ahead of time.
Speaking of Paczki, Bashas' is the only grocer in town that makes the pastry from scratch. Paczki are available glazed or sugared, and are filled with lemon, raspberry or custard filling. Bashas' will donate 10 percent of its Paczki sales on Tuesday (at its more than 50 supermarkets across the state) to St. Vincent de Paul. Plus, Bashas' will be selling Mardi Gras King Cake in honor of Fat Tuesday!
Snooze is celebrating National Pancake Day on March 5 with an all-star line up of throwback pancakes–all for a good cause. On March 5, diners can enjoy pancake faves like King Cake, Strawberry Fields, Polidori in a Blanket and more. Plus, on that day, 100 percent of pancake proceeds will be used to help develop and nurture a local garden in the community of each Snooze location. Not only will the money be donated for equipment and other needs, but Snooze staff will quite literally get their hands dirty by planting and harvesting in the gardens come April.
In celebration of Mardi Gras, Sandbar Mexican Grill will be offering specials including crawfish and shrimp tacos, jambalaya, $1 Jell-o shots and $5 Hurricane cocktails.  These specials will be available from March 1 through March 5.