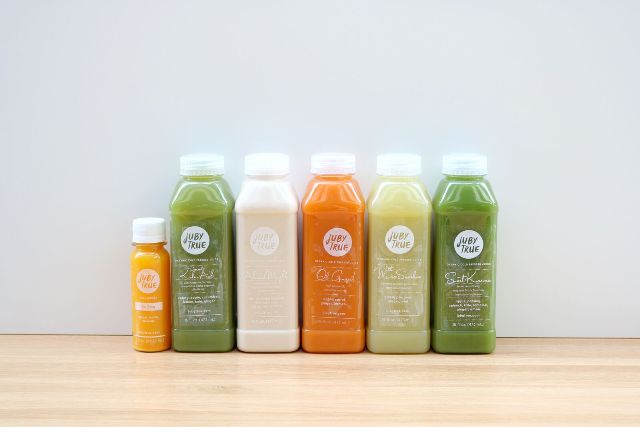 Foodie news roundup for the week of Jan. 14.
This Saturday, Jan. 19, LOCALIZED 3.0, the third edition of the popular craft food and beer event, pairs top local breweries and chefs with the finest fare from local boutique meat and fish purveyors. Hosted at Helio Basin Brewing Co.'s Taproom in Phoenix from noon to 3 p.m., this one-day event will feature four top local craft breweries pouring seasonal beers paired with fare from four of the Valley's best local chefs cooking up all-natural meats and sustainable seafood. Eight different dishes and beers will be paired, available with the purchase of tasting tickets. Tickets are available here. 
There is still time to join in as Juby True (pictured) is helping guests "Cleanse with Friends." During the month of January, Juby True is offering a discount when they purchase more than one cleanse. At the Arcadia location, guests can choose from one-, two- or three-day cleanses and receive the following when purchased in multiples: Buy two cleanses, receive 15 percent off both cleanses (cleanses need to be the same number of days) or buy three cleanses, receive 20 percent off all three cleanses (cleanses need to be the same number of days).
Famous Dave's has announced all-you-can-eat Southside rib tips every Thursday in January at its Valley restaurants. The deal is $15.99; dine-in only, no sharing and no to-go boxes.
On Jan. 20, Fired Pie will be offering discounts on all of its customizable Mac 'N Cheese dishes for National Cheese Lovers Day. All day long, customers can any order any Mac 'N Cheese dish and receive 25 percent off their order at all 21 Fired Pie locations, limit one per customer and not valid through third-party delivery.
Jan. 24 is National Peanut Butter Day! US Egg is celebrating by giving away a free Peanut Butter Lovers dessert with the purchase of an entrée on Jan. 24. Guests will have to mention this special to receive the free dessert and limit one per table.