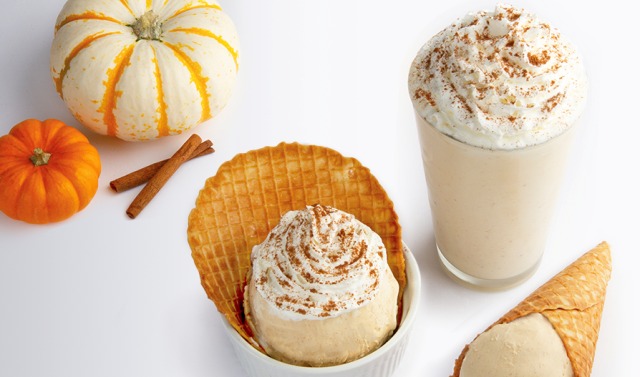 Foodie news roundup for the week of Oct. 1.
In honor of National Pasta Month this October, The Sicilian Butcher will donate 100 percent of the sales of Sheriff Penzone's favorite pasta dish, tagliatelle with bolognese, throughout the entire month. Sheriff Penzone happens to be a big fan of the restaurant! The fundraiser will benefit local nonprofit The Singletons, which provides support and supplies to single parents undergoing cancer treatment and single parents nurturing a child through a cancer diagnosis. While the fundraiser is slated the entire month, Sherriff Penzone will be at The Sicilian Butcher on Friday, Oct. 12, at 6:30 p.m. to show his support.
In honor of Nook Kitchen Arcadia's fifth successful year in business, the restaurant is thanking its loyal customers with five-year anniversary specials all week long, now through Sunday, Oct. 7. Specials include $5 "beginnings" with the purchase of an adult beverage, including poutine, popcorn, caprese and arancini. Also, for just $55, guests can enjoy Happy (Birthday!) Meals (21-plus) including an appetizer, two select entrees and a bottle of wine. Reservations are highly recommended and can be made online at www.nookkitchen.com.
Congrats to the Valley's own Chef Laura Gonzalez of Taqueria Centro at Omni Scottsdale Resort & Spa at Scottsdale! She competed against three skilled chefs from across the country in front of judges Chris Santos, Martha Stewart and Geoffrey Zakarian during a September episode of "Chopped." After three  rounds with ingredients such as hot dog broth, canned spiced ham and a fruit bouquet, Chef Gonzalez was named the "Chopped" champion.
Now through Sunday, Nov. 25, guests can enjoy the new pumpkin spice flavor in any of Creamistry's ice cream bases including signature premium, organic, vegan coconut and vegan cashew (pictured). The pumpkin flavor can be enjoyed in a variety of delicious treats including ice cream and ice cream sandwiches, NitroShakes and Custom Creations.
Gaby Dalkin, popular cookbook author and blogger behind What's Gaby Cooking, is hosting a meet and greet at the Le Creuset boutique at Scottsdale Quarter on Saturday, Oct. 6, at 12:30 p.m. During the event, Dalkin will be demonstrating a recipe from her new book as well as signing copies for guests.
On Thursday, Oct. 11, Sorso Wine Room at Scottsdale Quarter hosts the "He Said, She Said" wine versus beer tasting dinner. Featuring five courses, with wine and beer paired with each dish, the experience gives diners the opportunity to enjoy how both wine and beer elevate the flavors of food. Dinner begins at 7 p.m. and cost is $45 per person. Reservations can be made by calling 480.951.4344 or online.
Pita Jungle is launching retail products of their signature sriracha sauces and their popular teas. The popular restaurant will sell three sriracha flavors: Red, Green and Ghost. Each bottle of sriracha retails for $5.99. They are also selling three tea flavors: Tropical Black, Berry Hibiscus and Paradise Green. Each bag of tea sells for $8.99. The sriracha and teas will be available for purchase at all 20 locations starting this month.
In celebration of Action Hunger Month, Phoenix Rescue Mission's social enterprise, Mission Possible Café, is offering free food and drinks, including a free lunch on Tuesday, Oct. 9, from 11 a.m. to 1 p.m. Also, between now and Oct. 9, diners who bring in a non-perishable food item during their visit to the Downtown restaurant will receive a free drink.
Liberty Station Tavern is now open in the space that housed Market Street Kitchen in DC Ranch Marketplace. To celebrate, opening specials include buy one, get one free lunch entrees (of equal or lesser value) and penny draft beers or house wine with purchase of any barbecue item from now until Oct. 7.
Southern Rail will kick off the fall season with its bi-annual Jazz & Jambalaya series on Sunday, Oct. 7. Food and music lovers alike are invited to enjoy soothing jazz, signature cocktails and comfort food from Southern Rail's patio. Jazz & Jambalaya will take place every Sunday from Oct. 7 through Nov. 25 from 5 to 8 p.m.
And to celebrate National Taco Day, Oct. 4 (specials available on Oct. 4 only)…
Get your fix at sister restaurants Gallo Blanco and Otro Cafe with their buy two, get one free taco deal.
Arcadia Tavern is offering $3 tacos all day and $10 taco pizza.
CRUjiente Tacos will be open from 3 to 10 p.m. Taco deals include $4.50 crunchy pork racos all day and drink specials include $2 off CRU cocktails and wine, and $1 off all draft, canned, and bottled beer. Plus, happy hour will be when guests can indulge in special pricing for the Korean fried chicken ($3.50) or pork belly taco ($3.50) from 3 to 6 p.m.
In honor of National Taco and Vodka Day, Chart House is offering the premiere hybrid holiday special on Oct. 4. Available in the bar and lounge only, diners can enjoy the choice of a shrimp, fish or prime rib taco paired with a Ketel One 'tini for only $10.
Customers who purchase a street taco pizza from Giordano's on Oct. 4 will enjoy half-off a margarita.