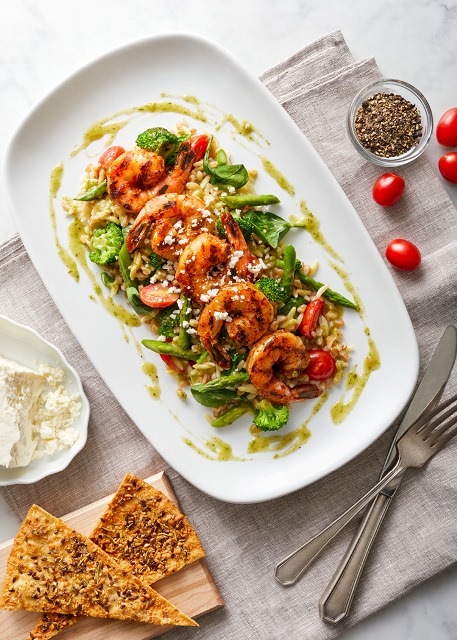 Foodie news roundup for the week of April 9.
Scottsdale Culinary Festival celebrates its 40th anniversary as the Valley's tastiest fundraiser. On Saturday, April 14, and Sunday, April 15, hungry guests will take on Scottsdale Civic Center Mall to savor bites from 40 local restaurants, live music by 20 bands, a teen cooking challenge, chef demos, a fun-filled family zone, a beer garden hosted by Four Peaks Brewing Co., a wine garden and the Tito's Handmade Vodka zone. All net proceeds raised will support the nonprofit Scottsdale League for the Arts in its effort to promote the arts and arts education organizations in the Valley. Ticket prices vary (with VIP options available); kids 12 and under are free.
Portillo's announces  the seasonal return of the restaurant's previously discontinued Lemon Cake. From April 10 to Sept. 10, customers can purchase the legendary cake in-store at all Portillo's locations and via delivery through Portillo's mobile app. For the first-time, customers can also ship the Lemon Cake to any location in the United States via Portillo's online Shop & Ship store ($49.99).
Starting this week, a new happy hour menu featuring food and drink specials is now available at select Macayo's locations around the Valley. Enjoy $3 well cocktails, draft beer and bottled beer, $5 Tito's and Jack Daniels' cocktails, $6 house margaritas, $5 cheese crisp and street tacos and much, much more.
On Friday, April 13, Original Breakfast House is hosting a spaghetti dinner fundraiser to benefit the Charles and Lynda Campos family. The dinner, served from 5 to 7 p.m., includes salad, a plate of spaghetti, dessert and a beverage for a donation of just $20 per person. All funds will go directly to the family to pay for their young daughter's much-needed surgeries and medical needs. Tickets may be purchased in advance at Original Breakfast House or the night of the event, with additional donations welcome.
BRIO's Seafood Celebration is on, now through through June 17. At lunch and dinner, guests can enjoy delicious seafood dishes, like grilled salmon fresca, lobster and shrimp ravioli, Shrimp Mediterranean (pictured) and much more, including seasonal cocktails. Additionally, BRIO will offer a spring gift card promotion, the perfect gift for moms, dads and grads! For every $100 in gift cards purchased, guest will receive a free $25 bonus card.
Monday, April 16 is National Eggs Benedict Day. In honor of the holiday, Over Easy has three special Benedicts available on both Sunday, April 15 and Monday, April 16. These bonus bennies are in addition to the four Over Easy has on its regularly on the menu: California Benedict with sliced turkey, tomatoes and avocado slices on a toasted English muffin topped with hollandaise sauce; Country Benedict with Over Easy's cheddar jalapeño biscuit with sausage and poached eggs smothered in country sausage gravy; and steak benedict with flat-iron steak, caramelized onions, jalapeños and poached eggs on a toasted English muffin topped with three-cheese sauce.
Sip and savor celebrated wines of the season at ZuZu's next Monday Night Chef's Table at Hotel Valley Ho on April 16. Executive Chef Russell LaCasce and the special guest walk guests through the taste profiles of a four-course menu complete with wine pairings. The April event showcases stunning wines from Hess Collection Winery, which sits on a historic Napa site that dates back to the 1860's and focus on sustainability grown grapes. The dinner includes Duck Sausage and Jumbo Prawn Gumbo, Braised Veal Raviolo, Grilled Beef Short Rib and a Chocolate Almond Torte. Each event starts at 6:30 p.m. and is $75 per person, or book three events for a special price of $275 with tax and gratuity included.
Creamistry has opened its fifth Arizona location in Gilbert. To celebrate, they have the following grand opening promotions.
April 10-12: Buy one ice cream, get one ice cream of equal or lesser value free
Friday, April 13 : A percentage of the proceeds earned will be donated to MASK (Mother's Awareness on School-age Kids)
Saturday, April 14: Free small ice cream from noon to 2 p.m.
For more fab foodie news, become a fan on Facebook or follower on Twitter @AZFoothillsFood.