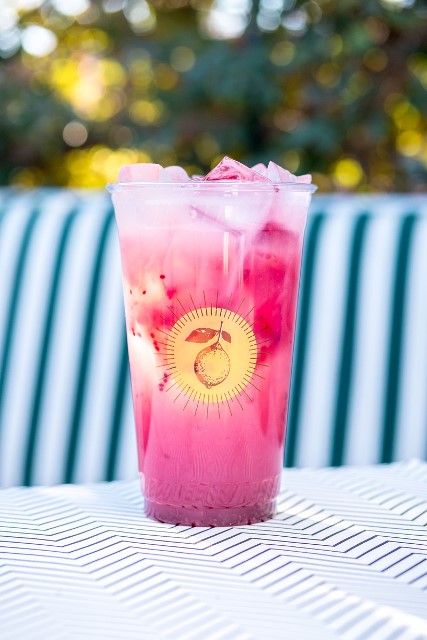 Foodie news roundup for the week of Jan. 15.
ScottsdaleRestaurants.com just launched a new VIP NOM Card, an exclusive card that provides customers with 15 percent off of their total bill (before gratuity) any time they dine at any exclusive partner restaurants for the entire year. There are no exclusions on the time of day, day of the week, and no blackout dates. It includes alcohol and specials already marketed. Only 1,000 of these gold metal cards are available. Once they are sold out, customers will have to wait until 2019. To be a part of this exclusive new dining club, you can purchase a VIP NOM Card for only $187 by visiting  www.scottsdalerestaurants.com/nom-card.
The Bodhi, a fast-casual concept focused on nutrition and vitamin-rich foods, is now open in Tempe. This locally-owned restaurant pays homage to fresh, healthy and affordable dishes like Mother Earth bowl, Heart Beet salad, Morning Pro bowl and chocolate-coffee chia oats.
Flower Child has rolled out two new items for the New Year, available only through January: the Detox Lemonade (pictured), made with ginger, pomegranate and chia, and the Whole Sweet Potato Spud Plate, loaded with spinach, roasted mushroom, charred onion, cauliflower, whipped tahini and served with your choice of grass-fed beef or natural chicken.
Huss Brewing Co. has partnered with another Phoenix favorite, DeSoto Central Market, to launch the all-new Huss-Desoto Pop Up Taproom. Kicking off on Friday, Jan. 26, with a special event featuring live music and tasty brews, this 400 sq.-ft. temporary micro-taproom will bring the bold flavors and chill  vibes of Huss to DeSotot. This is the first in a series of three-month-long Brewery in Residence pop-ups highlighting a rotating collection of top local breweries. Beer lovers will enjoy 12 different craft drafts, plus gourmet bar bites inspired by the menu at Huss' Uptown Taproom. Plus, the pop-up taproom will also serve up an exclusive beer just served at Huss-DeSoto.
Super Chunk in Scottsdale will introduce new protein and energy bars Saturday, Jan. 20, in honor of National Granola Bar Day. Super Chunk will offer samples of the Vela Bars to the public during the day. The nutritious bars include oats, crushed banana chips, toasted coconut, dried pineapple, agave syrup and, for a boost of energy, pineapple juice infused with Kona coffee. A second protein bar is in development. Both are vegetarian and vegan and will be available daily.
Downtown Gilbert's Grubstak debuts its brand new brunch menu, including several new items, updated recipes and extended brunch hours. Early birds can enjoy Grubstak's expanded brunch menu from 8 a.m. to 3 p.m. on Saturdays and Sundays with new items include avocado toast sandwich, croissant waffles and Chick'N Waffle Stak.
Throughout January, every Monday through Friday from 11 a.m. to 1 p.m., TEXAZ Grill is offering its signature burger for only $6. The burger features six ounces of pure fresh ground chuck from Hobe Meats, hand formed and grilled to order on a toasted sesame seed bun with lettuce, tomato, pickle and onion on the side, and served with piping-hot TEXAZ fries.
Explore the thought-provoking wines of The Prisoner Wine Company at the next installment of ZuZu's Monday Night Chef's Table on Jan. 22 (be sure to make reservations!). The monthly event held inside the retro-chic Hotel Valley Ho in Downtown Scottsdale pairs wines or spirits with four courses and conversation with executive chef Russell LaCasce and the special guest. The January dinner features a special menu including a pear and citrus salad, coffee-rubbed duck breast, braised veal cheeks and brown butter financier. Other upcoming dinners include Opolo Vineyards on Feb. 19, Rombauer Vineyards on March 26 and Hess Collection Winery on April 16. Each event is $75 per person and starts at 6:30 p.m. You can also visit ZuZu through Jan. 22 for half-off select bottles of wines from The Prisoner.
U.S. Veg Corp is bringing the Arizona Vegetarian Food Festival back to Scottsdale to showcase the latest in cutting-edge plant-based food and products to benefit The Good Food Institute. The two-day festival will be a showcase of 100-percent vegan innovation, with revolutionary plant-based food, products and fun for kids and adults alike. The event will have yoga classes, kids' zone including bounce house and arts and crafts, live music, vegan beer, wine and cocktails and much more. Food vendors will be offering free samples as well as meals for sale. Tickets are available for purchase here. Kids 10 and under free.
For more fab foodie news, become a fan on Facebook, a follower on Twitter @AZFoothills Food and on Instagram @AZFoothills.