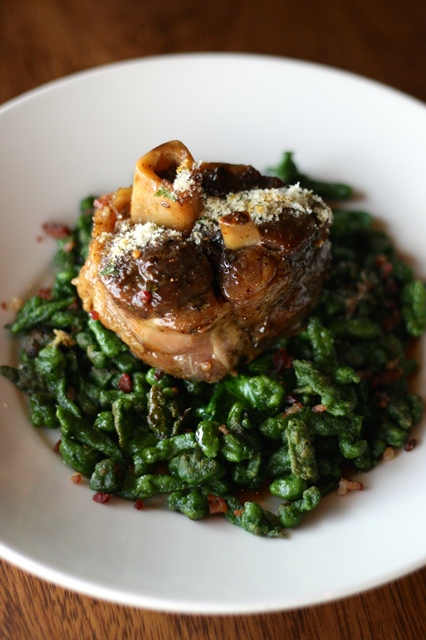 Foodie news roundup for the week of Jan. 8.
Beckett's Table is launching its Sundays Unplugged Live Music Series on Sunday, Jan. 14. Sundays Unplugged invites guest to enjoy live acoustic music from local artists, Chef Beckett's signature dishes (pictured) and ½ price bottles of Arizona wines. The music series will take place on Sunday evenings with live music from 5:30 to 8:30 p.m.
Chandler is about to boom! Two new restaurant tenants have been announced for for Overstreet, Downtown Chandler's imminent shopping, dining and entertainment destination expected to open in early 2018. Joining the Valley's first Flix Brewhouse are local restaurant concepts Camp Social and Over Easy, adding to a range of soon-to-be announced businesses at the new development from DBM Ventures.
Rott n' Grapes, a wine and craft beer bar, is opening a second expanded location in summer of 2018. Rott n' Grapes Bistro will be found in the historic Gold Spot Building on the corner of West Roosevelt Street and North 3rd Avenue. The new bistro will have an expanded menu, including brunch on the weekends, lunch and dinner serving up bruschetta, flat bread pizzas, panini sandwiches, an array of salads and main entrees.
Sprinkles is kicking off the new year serving breakfast cupcakes all day, every day! Throughout the month of January, there will be a different flavor offered each week, in-bakery only.
Jan. 8-14: Banana Cocoa Puffs – Banana cake topped with creamy vanilla frosting and Cocoa Puffs
Jan. 15-21: Triple Cinnamon Toast Crunch – Lightly spiced buttermilk cake topped with cinnamon cream cheese frosting and Cinnamon Toast Crunch
Jan. 22-28 Chocolate Peanut Butter Cap'N Crunch – Belgian dark chocolate cake topped with peanut butter frosting and Cap'N Crunch
Jan. 29-Feb. 4: Strawberry Lucky Charms – Pure strawberry cake topped with sweet strawberry frosting and Lucky Charms
For more fab foodie news, become a fan on Facebook and follower on Twitter @AZFoothillsFood and Instagram @AZFoothills.