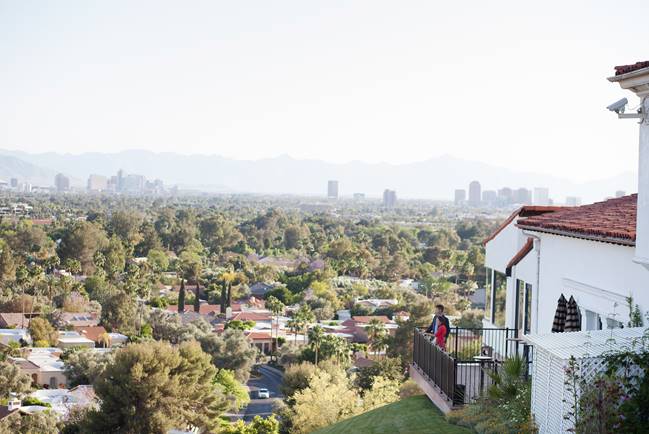 Foodie news roundup for the week of Dec. 25.
Get your reservations in now: Christopher Gross shutters his local eateries Christopher's & Crush at Biltmore Fashion Park on Jan. 27 before bringing his team and French-American cuisine to Geordie's at Wrigley Mansion (pictured). Chef Gross and his team mark the end of their successful run at the Phoenix location with special offers and events at Christopher's & Crush through Jan. 27.
Beginning Dec. 29, every Smoothie King throughout the U.S. (there are locations in Mesa and Phoenix) will host $5 Fridays, where guests can get a medium, 32 oz. smoothie for just $5.
Blue Cross Blue Shield of Arizona is searching for the next great kid chef to create a delicious and healthy side dish recipe for its Eighth Annual Walk On! Kids Cooking Challenge. Finalists will sample their culinary creations at a Phoenix Suns home game on Feb. 10 and compete to win great prizes including a new bike. Children ages 9 to 12, living anywhere in the state of Arizona, are encouraged to submit their healthy and tasty side dish creations online at www.walkonaz.com anytime between Jan. 1 and 24, 2018. Submittals must be an original recipe for a hot or cold side dish. nclude at least one fruit and/or vegetable and be able to be cooked within 20 minutes (not including prep time). The top five recipes will be selected by a panel of experts based on nutritional value, taste and originality. Finalists will be invited to present their creations at a Phoenix Suns home game Feb. 10, at the Talking Stick Resort Arena. After the cooking demonstrations, recipes will be posted online at www.walkonaz.com for a public vote. Voting will be open from Feb. 10 and 21.
Vestar has announced that Flower Child will open its newest location in Desert Ridge Marketplace in spring 2018. The health-focused fast-casual restaurant will join MidiCi The Neapolitan Pizza Company, Barrio Queen and Sizzle Korean BBQ–all of which opened at Desert Ridge Marketplace in the past year.
Sprouts Farmers Market will soon finish construction on a new location in Mesa, located at Loop 202 and Recker Road, and will open on Wednesday, Jan. 10 at 7 a.m. The new Mesa Sprouts is bringing approximately 120 full- and part-time career opportunities to the area.  Employment opportunities include department managers, assistant department managers and clerks (Produce, Meat and Seafood, Grocery, Bakery, Vitamins and Body Care and more), cashiers, courtesy clerks, backup receiver, administrative coordinator and scan coordinator. To apply and learn more about career opportunity, visit sprouts.com/careers.
Starting on Jan. 2, The King Cake or "La Galette de Rois" is available for pick-up  from Voila French Bistro to enjoy at home with friends and family. The cake must be pre-ordered 48 hours in advance of pick up and is available until Jan. 31 for $40. The festive cake is filled with almond cream and a small king statue/toy.
For more fab foodie news, become a fan on Facebook and a follower on Twitter @AZFoothillsFood and Instagram @AZFoothills.