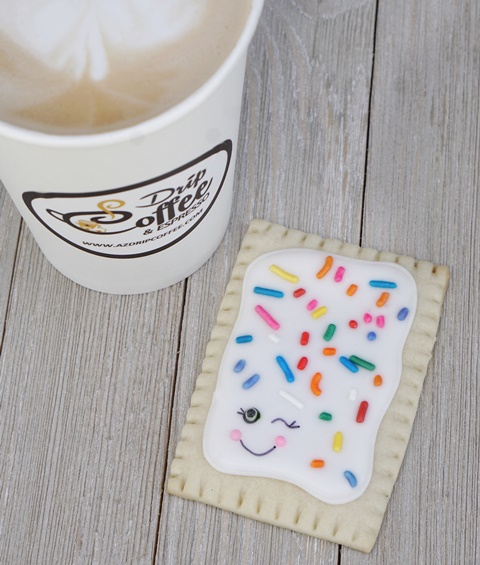 Foodie news roundup for the week of Nov. 27.
Original Breakfast House is offering specials throughout the holiday season, beginning Nov. 24: New Mexico Christmas hash and eggs, Christmas pancakes (fresh apple slices, pecans, dried cranberries, sliced bananas and a touch of cinnamon) and crab omelet.
Enjoy a Pre-Holiday Wine & Dine at Sorso Wine Room Dec. 7 at 6:30 p.m. Dig into a four-course menu for $40 per person (space is limited).  Plus, all wines will be half-priced to take home. Purchase tickets: https://app.etickets.to/buy/?e=15706.
On Sunday, Dec. 3, Ocean Prime Phoenix will be reopening for dinner every Sunday with Surf & Turf and Wine Night. For $55 per person, the Surf and Turf menu will include an 8-oz. filet mignon with choice of "surf" topping, plus selected half priced bottles of wine from the award-winning wine list.
Grimaldi's is launching a toy drive with ChildHelp this holiday season. All Grimaldi's locations in Arizona will be accepting donations of toys and clothing on behalf of ChildHelp until Dec. 20. To view the ChildHelp wish list for the most needed items please visit https://www.childhelp.org/toydrive/.
The Phoenix Ale Brewery Central Kitchen will host a Holiday Beer Crafts Event Saturday, Dec. 2, at 1 p.m. For $35, participants get to make two personalized beer themed crafts: an individualized, personalized beer mug and a choice between making a Beer-nament, a holiday ornament decorated with alcohol-based inks, or Beer-rings, special earrings made from sections of beer cans. Participants will also receive a soft drink or pint of Phoenix Ale Brewery craft beer to enjoy while they craft.
To celebrate everyone's favorite weekend meal, The Brunch Club takes place at Mountain Shadows Resort in Scottsdale on Saturday, Dec. 2, from 11:30 a.m. to 2 p.m. This all-inclusive event will feature brunch bites by the best local restaurants (like Mowry & Cotton, Stock + Stable, Wright's at the Biltmore and more) paired with cocktails, Champagne and beer.  Tickets are available online now at www.thebrunchclubaz.org for $45 for entry at 11:30 a.m. or $70 for entry one hour earlier. Libations include Tito's Handmade Vodka American Mule and Bloody Mary bars, mimosa, Chandon Sweet Star, Chandon Brut and Michelob Ultra.
Danzeisen Dairy's ever-popular egg nog is back in stores for the holiday season. The delicious egg nog can be found at 300-plus stores across the state at AJ's Fine Foods, Albertsons, Bashas, Fry's. Safeway, Sprouts and Whole Foods.
Every Monday through Friday from 11 a.m. to 3 p.m., enjoy a brand new lunch special at MidiCi: a lunch Neapolitan pizza, lunch salad and drink combo is $9.95.
Now through Dec. 31, Talavera at Four Seasons Resort Scottsdale at Troon North will donate 20 percent of proceeds from the sales of glasses of Inglenook Cabernet Sauvignon to North Bay Fire Relief, which is raising funds for relief efforts for residents of Napa, Sonoma, Mendecino and Lake counties. Poured from a Magnum, glasses of the Inglenook Cabernet Sauvignon are priced at $30 each with $6 of each sale benefiting the relief efforts.
Dec. 3 and Dec. 7 at 11 a.m., Coup Des Tartes in Phoenix will host two Princess Holiday Teas. Participants can enjoy a magical afternoon of holiday music, hot tea, cocoa, yummy treats and a visit from a very special princess. Each tea will be limited to just 40 people to ensure that everyone gets face time with Ariel. Each child will also receive a special gift. The tickets are $55 per adult and $35 per child, and advanced purchase is required. For tickets, visit www.nicetartes.com.
The new Drip Coffee & Espresso Truck (pictured) will be parked near the Spire/Maggiano's at the Promenade Scottsdale on Saturday, Dec. 2. The first 50 people who show up between 11 a.m. and 1 p.m. will receive a free drip or cold brew coffee plus $1 off all other drinks.
Using LON's oversized cowboy cauldron, Executive Chef Jeremy Pacheco and the LON's culinary team at the Hermosa Inn will demonstrate how to prepare an entire holiday meal on the grill during the Cowboy Cauldron Holiday Cooking Class.  Savor small plates of all the recipes, hot off the grill, with either a glass of wine or a beer for $69 per person, plus tax and gratuity. Register here.
Scottsdazzle has kicked off in Old Town and festivities continue with a series of holiday cooking classes:
Tamale Making at Barrio Queen, Dec. 2,  9:30 to 10:30 a.m.
Guests will have a hands on experience with Chef Julio, making tamales and learning about their history. Attendees will also receive a recipe to make tamales at home. The event is limited to 20 people and the proceeds will be donated to a children's charity.
$10, tickets by calling 480.656.4197
Marshmallow Making at Super Chunk Sweets & Treats, Dec. 9, 2:30 p.m.
On Saturday, Dec. 9, local pastry chef Country Velador will teach guests to make marshmallows in festive flavors. Participants will create marshmallows in flavors such as peppermint candy, cocoa or pumpkin spice. They will also learn how to dress the mallows up using cookie cutters or molds and how to cut them perfectly for homemade hot chocolate or wrapped up as gifts for loved ones.
 $35 per person. Space is limited to 15 guests. Call 602.736.2383 or stop by the shop in person to pay in advance.
Italian Holiday Traditions with Chef Marcellino, Dec. 16, 1 to 3 p.m.
The class, titled "Christmas Eve in Italy," will allow participants to have fun while learning a few of Chef Marcellino Verzino's secrets in making his handcrafted cuisine.
$35 per person, tickets at 480.990.9500
For more fab foodie news, become a fan on Facebook and a follower on Twitter @AZFoothillsFood and Instagram @AZFoothills.