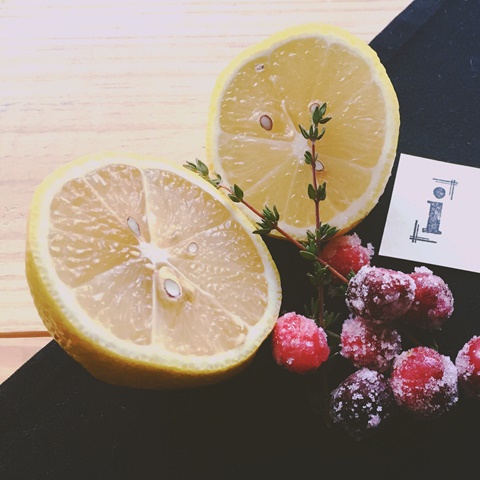 Foodie news roundup for the week of Dec. 19.
Found each Saturday in Downtown Phoenix, the Open Air Market at Phoenix Public Market is celebrating New Year's Eve with a free daytime cocktail workshop courtesy of Iconic Cocktail Co. on Saturday, Dec. 31 from 11 a.m. to 1 p.m. Learn how to make farm-fresh garnishes (pictured) for all your holiday drinks. Also get a chance to taste a mocktail using Iconic's seasonal Cranberry Thyme mixer.
From Dec. 24 to Dec. 31, Miracle Mile Deli is offering up a special Hanukkah meal on their dine-in menu (Miracle Mile Deli is closed Christmas Day and New Year's Day). Indulge in a brisket plate, served with a potato pancake with applesauce or sour cream and a cup of matzo ball soup, for $12.
Chompie's uses family recipes to create a Hanukkah to-go meal available to enjoy in your home, which serves eight and includes matzo ball soup, choice of beef brisket or roasted chicken, choice of two sides and a holiday dessert (apple and cherry strudel). To supplement the family meal, take-away options are available for Jewish rye bread, black and whites, applesauce, raisin challah bread and much more. The Family Meal package needs to be ordered 24 hours ahead of pick up. All al a carte items will be available for walk-up/take-away at all five locations on a first-come basis. Large orders should be placed at least 24 hours in advance to ensure availability.
Creamistry Arcadia (at 44th and Indian School) is now open and celebrating with some very special offers. On Jan. 9 through Jan. 12, buy one and get one free (equal or lesser value). On Jan. 13, half of net sales will be donated to a Valley nonprofit. Then, on Jan. 14, enjoy a free small ice cream with no toppings from noon to 2 p.m.
For more fab foodie news, come a fan on Facebook and a follower on Twitter @AZFoothillsFood and Instagram @AZFoothills.